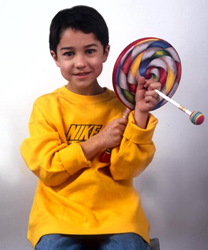 MusicWorks is a wonderful organization that has helped many children in the area through their therapy sessions. They have improved the lives of so many children and their families
Milmont Park, PA (PRWEB) April 15, 2015
With a new charity campaign in Pennsylvania, Mattus & DiGiacomo Insurance Agency looks to support MusicWorks, an organization that offer music therapy to individuals who could benefit from the program but have reached their 21st birthday and medical assistance coverage has expired. While also raising awareness about Autism, Mattus & DiGiacomo seeks to raise $1,150 to help cover the therapy sessions' expenses for a whole year for one child. Donations can now be made through the campaign's page at http://www.mattusdigiacomoagency.com/Music-Therapy-For-Autism_13_community_cause.
Kerrigan, a child of the program, was diagnosed with autism and deficits in expressive and receptive language at the age of 2 years and 9 months old. Kerrigan joined MusicWorks and her progress has been nothing short of amazing due to the efforts of her parents and the therapists. She now makes good eye contact, waves and acknowledges friends, shows improved focus and attention to tasks, and is capable of completing activities. This past December, after being asked "Who brought you here today?", Kerrigan responded for the first time appropriately "Mommy".
"MusicWorks is a wonderful organization that has helped many children in the area through their therapy sessions. They have improved the lives of so many children and their families. We can't help but to support them and raise funds so they can provide the same services to those in need," said Guy DiGiacomo, the Agency's principal.
The campaign will be heavily promoted over the course of the next 45 days, through the agency's social media channels, email and text message communications, as well as through their monthly magazine, delivered to thousands of households in Pennsylvania, where the agency currently operates. Our Hometown magazine reserves a full page to feature Kerrigan's story with MusicWorks. The electronic Flipbook version of the current issue can be accessed here: http://www.mattusdigiacomoagency.com/Our-Hometown-Magazine_39
Mattus & DiGiacomo Insurance Agency asks the support of all of those who are able to spare $5 or more. Any and all the help is valuable and greatly appreciated by the organization. Donors are encouraged to visit http://www.mattusdigiacomoagency.com/Music-Therapy-For-Autism_13_community_cause and also share the page with friends and family. Those contributing may be acknowledged in the agency's monthly magazine.
About Mattus & DiGiacomo
Mattus & DiGiacomo Agency helps people with their insurance needs – from homes to auto to boats and more. Their quality, service-oriented agency is not only owned and operated by a family, but also driven to make customers feel like family, too. They take on a proactive working style with customers, and can help identify gaps in their protection and financial needs, further assisting them with helpful insight and information along the way. To speak with a specialist today, call 610-461-1000.