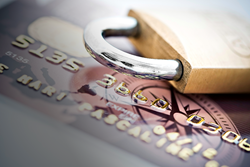 There is a great opportunity to improve the customer experience by using the latest advancements in card technology
Hoboken, New Jersey (PRWEB) April 15, 2015
Carl Mazzanti, CEO of eMazzanti Technologies, a NYC area retail IT consultant and MSP, answers questions about the preparedness of retailers facing an October 15, 2015 deadline to accept the new EMV (chip and pin) cards. After that date, the liability for credit card fraud shifts to the merchant if they do not have an EMV payment system in place. Mazzanti's comments and overall positive assessment are published in a new article on the company's website.
"There is a great opportunity to improve the customer experience by using the latest advancements in card technology," stated Carl Mazzanti, CEO, eMazzanti Technologies. "Those retailers that are receptive will most likely see the biggest improvement in sales or reduction of overall theft. Either way, this should have a positive effect on bottom line."
Below are a few excerpts from the article, "Retailers Gearing Up for EMV POS Deadline."
"How is the transition to EMV technology going?"
"Although it's a change, most of our customers are excited about the fact that it will reduce the amount of theft that currently exists. They are concerned with putting in new card devices that can handle EMV and the costs associated with it."
"Are you getting the support you need from various vendors?"
"Most vendors have been very supportive. With our firm's size and extensive customer base, we are able to leverage our vendors to give our clients superior support for our customers. Small retailers that delay, or who are without a good technology partner to advise them, may be left behind."
"Is it going to be worth the effort?"
"Yes. An improved customer experience with a corresponding increase in sales and a reduction of theft will more than justify the effort and expense to comply."
eMazzanti Can Help
eMazzanti Technologies is well-prepared to upgrade retailers to the latest POS solutions to help them protect their customer's personal and financial information. Businesses can be confident in migrating to the new EMV card security technology by taking advantage of eMazzanti's trained and certified retail POS and PCI compliance experts.
To explore the options, please contact eMazzanti Technologies at info@emazzanti.net or call 1-866-EMAZZANTI.
Related resource information:
eMazzanti Offers EMV Credit Card Technology Upgrade Services in Advance of Fraud Liability Deadline
eMazzanti to Partner with PCI Security Standards Council to Improve Payment Data Security Worldwide
About eMazzanti Technologies
eMazzanti's team of trained, certified IT experts rapidly deliver cloud and mobile solutions, multi-site implementations, 24×7 outsourced network management, remote monitoring and support to increase productivity, data security and revenue growth for clients ranging from professional services firms to high-end global retailers.
eMazzanti has made the Inc. 5000 list five years running, is Microsoft's Partner of the Year and Northeast Region Partner of the Year and a 5X WatchGuard Partner of the Year. Contact: Carl Mazzanti 201-360-4400 or emazzanti.net Twitter: @emazzanti Facebook: Facebook.com/emazzantitechnologies
Download the free article: How to Select an IT Provider here.