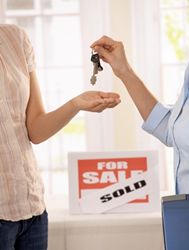 Average 15-year fixed-rate mortgages were also lower not only compared to the previous week but also the same period in 2014.
Chicago, IL (PRWEB) April 14, 2015
The Federal Savings Bank, a veteran owned lender was intrigued that mortgage rates fell for the week ending on April 9th while mortgage applications are on track for growth in the beginning of the spring home buying season.
The Mortgage Bankers Association said on April 9th that the volume of mortgage applications for new home purchases rose 17 percent in March from the previous month. With the significant gains in March, mortgage applications for new home purchases in the first three months of 2015 increased 20 percent altogether year over year.
The association said new single-family homes rose 510,000 units overall on a seasonally adjusted annual rate in March. While new reports suggest weak growth in the job market, MBA Vice President of Research and Economics Lynn Fisher said the housing market will likely see more improvement.
"Although the March employment report showed a smaller net gain in jobs, job openings are up, wages are beginning to increase more robustly, and mortgage rates remain low, all of which contribute to stronger housing markets," Fisher said in a statement.
With mortgage rates still low, home buyers may feel compelled to enter the housing market. The combination of increased mortgage affordability from the low rates, as well as the anticipation of higher interest in the future, could give home buyers the incentive to buy a new or existing home.
Freddie Mac reported 30-year fixed-rate mortgage rates decreased in the week ended April 9 from the previous week. Rates also dropped substantially from a year earlier. Average 15-year fixed-rate mortgages were also lower not only compared to the previous week but also the same period in 2014.
Employment report and wage growth's impact on housing market
Freddie Mac attributed the decrease in mortgage rates to the latest March employment report that showed jobs did not grow as much as forecast. Len Kiefer, Freddie Mac deputy chief economist, cited the latest employment report from the U.S. Bureau of Labor Statistics, but highlighted the increase in worker income.
"The US economy added 126,000 new jobs in March, well below market expectations of 247,000 jobs," Kiefer said. "We did see some uptick in wages, as average hourly earnings increased 7 cents for the month, and are up 2.1 percent over the year."
Greater wage growth could also increase the housing market's recovery, as buyers will be more likely to afford homes in the face of rising home prices.
Home buyers looking to lock in a low rate mortgage can contact the Federal Savings Bank, a veteran owned bank, to learn more about mortgages