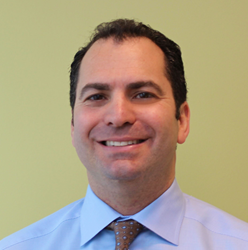 By correcting any underlying hormonal imbalances...we can significantly improve the chances of a successful pregnancy
Vancouver, Canada (PRWEB) April 15, 2015
Recurrent pregnancy loss--defined as two or more miscarriages before 20 weeks gestation--is one of the most complex and emotionally difficult fertility conditions to treat. A unique co- presentation entitled Recurrent Pregnancy Loss: Paradigm Shift to Tackle a Complex Problem at the world's first Integrative Fertility Symposium, April 30th 2015 (https://ifsymposium.com/) with reproductive endocrinologist Dr Anish Shah MD MHS, FACOG, and Keith Bell, L Ac. will discuss the benefits and best practices of an integrative plan to manage recurrent pregnancy loss.
A large clinical study looking at the risk of losing a pregnancy based on past reproductive history shows that the risk of miscarriage for women with two previous pregnancy losses rises from 12.6% (for women with no prior pregnancy losses) to 37.5%. (click for clinical study).
Pregnancy loss also increases dramatically with age, with almost 50% of the pregnancies in women over 40 ending in miscarriage.
While the most common cause of miscarriage is an abnormal number of chromosomes in the fetus, other factors like autoimmune conditions, inflammation, BMI, hormonal imbalances and suboptimal uterine environment can cause miscarriage. The integration of Western reproductive expertise with more holistically-based treatments like Chinese and naturopathic medicine may help get to the root cause of recurrent pregnancy loss according to Dr Lorne Brown, conference organizer and clinical director at Acubalance Wellness Centre in Vancouver.
"Experiencing multiple miscarriages is emotionally devastating," says Dr Brown. "Recent studies are showing that the health of the mother and father not only effect birth outcomes but the health of the baby and of their future children as well. Using an integrative approach, we combine the best technology that Western reproductive medicine can offer with a holistic diagnosis and treatment of both the woman's and the man's overall health. By correcting any underlying hormonal imbalances and increasing the receptivity of the uterine environment, we can significantly improve the chances of a successful pregnancy and healthy baby naturally or with IVF."
Sandy Rizwell turned to Dr Brown after suffering from two failed IVF cycles and multiple miscarriages. He did extensive testing of her thyroid and hormonal levels before prescribing an individually tailored treatment plan that included supplements, acupuncture and herbal formulas to help regulate her menstrual periods and get her body back in balance. Sandy was thrilled when after four years of struggling with infertility and miscarriages she finally conceived with IVF and gave birth to healthy twin boys. "Dr. Brown provided a lot of emotional support and helped me deal with the stress I was going through," says Sandy. "He was so helpful in explaining what my IVF doctor was saying as well as giving me hope and confidence in my own body."
The Integrative Fertility Symposium https://ifsymposium.com/, April 30th to May 3rd, 2015 at Harbour Centre (SFU Downtown Campus), 515 West Hastings Street, Vancouver BC, is the first conference of its kind to bring together reproductive endocrinologists, urologists, Drs of Traditional Chinese Medicine (TCM), naturopaths and Functional Medicine specialists all with the one goal of creating healthy babies.
Notable speakers include Paul Turek MD, a world authority on male fertility, and Dr Lee Rubin, the lead author in a ground-breaking new study entitled Impact of Whole Systems Traditional Chinese Medicine on In Vitro Fertilization Outcomes. This is the first study to show that Chinese medicine (herbs and acupuncture) can increases birth outcomes with IVF.
Some of the conference highlights related to preventing miscarriages include:

Increasing Live Births: Clinical Strategies to Reduce Miscarriages: Kirsten Karchmer L.Ac, FABORM
Chinese Medicine's View of Immunological Infertility: Randine Lewis PhD, L.Ac, FABORM
Recurrent Pregnancy Loss: Paradigm shift to tackle a complex problem: Keith Bell, L Ac. and Anish Shah, MD, MHS, FACOG - Integration of the practice management using western medicine, Chinese medicine and functional medicine will be reviewed in this talk.
Immunological Infertility: Effectively Treating Complex Cases Fiona McCulloch, ND, R.Ac.
(Click here for a complete list https://ifsymposium.com/symposium-time-table)
FREE PUBLIC TALK: Your Path to Pregnancy
Join: Dr. Lorne Brown (Fertility Acupuncturist), Dr. Kali MacIsaac (Naturopathic Physician) and Dr. Jason Hitkari (Reproductive Endocrinologist)
Learn how to maximize your chance of conceiving naturally or with IVF.
Sunday May 3:00 pm to 5:00 pm
SFU Vancouver at Harbour Centre
Room 1900 - 515 West Hastings Street
Space is limited: To reserve your seat call 604-678-8600 or email clinic(at)acubalance(dot)ca