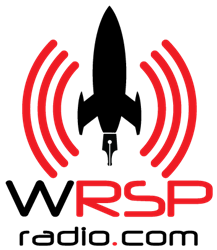 Burke, VA (PRWEB) April 21, 2015
Rocket Science Productions is announcing today the unprecedented expansion of its web-based radio networks on WRSPradio.com in over 50 U.S. markets and 2 Canadian markets. On the heels of their wildly popular radio show, "The Author's Talk Show", which features authors from around the world including several N.Y. Times and USA TODAY Bestselling authors, Rocket Science Productions is expanding their network to include radio talk shows with myriad topics. New networks include ProFootballTalk, FantasyFootballTalk, Gardening, Health&Wellbeing, AllThingsGeek, and several others. The networks will be staffed by local on-air personalities to help reflect the local sensibilities and opinions.
"The really incredible thing about this is that WRSP is looking for passionate on-air personalities, not necessarily experienced on-air talent. With a robust training program and the right passion, I expect these shows to be a huge success!" - Doug Huggins – Host, The Author's Talk Show
"I am really excited about this incredible initiative that we have undertaken! The idea of giving everyday people the ability to share their thoughts and opinions on many different subjects to mass markets is truly unprecedented. I am confident that these shows will be well-received and will change the face of internet-based radio immeasurably! Who wants to host a show?" - Frank Monahan, President & CEO, Rocket Science Productions, LLC
WRSPradio.com is a division of Rocket Science Productions, based in Burke, VA. It is just one of many media platforms for Rocket Science Productions, which also boasts an independent publishing division, a magazine called FLiP Magazine m/w, a marketing division, and an independent bookselling site called RSPLaunchPad.com. You can go to http://www.WRSPradio.com to learn more about the radio initiative, or you can call 703-764-8000 or email fmonahan(AT)rocketscienceproductions.com.