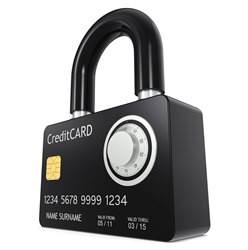 pcipolicyportal.com Now Offering Sample PCI Policies & PCI Security Templates for Instant Download Today for Ensuring Complete PCI DSS Certification in Just Days.
Dallas, TX (PRWEB) April 16, 2015
Becoming compliant with the PCI DSS standards requires merchants and service providers to develop comprehensive PCI policies & PCI security templates, for which pcipolicyportal.com offers today for instant download. Businesses that store, process, and transmit cardholder data, which includes the actual fifteen or sixteen digit Primary Account Number (PAN), must become compliant with the PCI DSS standards. Easier said than done, however, as the technical and operational commitments can be incredibly overwhelming to most businesses, and it is why companies all around the world turn to the trust experts at pcipolicyportal.com.
Rapid and complete compliance with the Payment Card Industry Data Security Standards (PCI DSS) begins by downloading the sample PCI policies & PCI security templates today from pcipolicyportal.com. Since 2009, pcipolicyportal.com has been assisting merchants and service providers all throughout the globe, so browse the extensive selection of PCI DSS policy packets and learn more today.
Today's growing cyber security threats and challenges have resulted in massive regulatory compliance laws and legislative edicts, with the PCI DSS standards being one of the most well-known of all regulations. Don't spend thousands of dollars and hundreds of precious man-hours authoring PCI security templates, simply download the sample PCI policies today to learn more about pcipolicyportal.com. The documentation allows PCI certification in a matter of days, ultimately saving businesses much needed time and money.