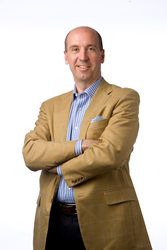 Rule #1: Self awareness is never a finished product.
Chicago, IL (PRWEB) April 16, 2015
Albert Einstein once said, "You can't solve a problem on the same level that it was created. You have to rise above it to the next level." In order to move to the next level you must cultivate innovative thinking. Growing businesses through innovative thinking is futurist Jack Uldrich's forte. Today Uldrich will address Foth in Green Bay, Wi with his keynote, "The Big AHA: Growing Foth Through Innovation."
Uldrich says, "Awareness, Humility and Action are key principles to growing any business. Leaders who possess and cultivate these qualities have a built in foundation for success. They naturally lead to innovative business practices, which in turn foster an organization's growth."
By combining these principles with wry humor, and keen insights on the latest global business trends Uldrich has created his own future as a futurist. After researching cutting edge technological trends, best business practices and philosophies that ranges from the Greeks to Buddhism Uldrich then paints a vivid picture both on page and stage for each of his audiences. Uldrich's aim is to help them all rise to the next level.
Author of several books, including "Foresight 20/20: A Futurist Explores the Trends Transforming Tomorrow and articles, Uldrich is also frequent guest on CNN, MSNBC and NPR. Uldrich speaks to a wide variety of clients ranging from Emerson and ABB to BCBS, Wells Fargo and Western Energy among a myriad of others.
"The future is really what organizations make it to be." Uldrich encourages his clients to taking time out, for leaders to grant more time for company members to think and dream, and for a time, do less. "These are practices," Uldrich says, "that will help any organizations shift out of the same old same old and into a new more potent way of being."
Parties interested in learning more about him, his books, his daily blog or his speaking availability are encouraged to visit his website. Media wishing to know more about either the event or interviewing Jack as a futurist or trend expert can contact Amy Tomczyk at (651) 343.0660.