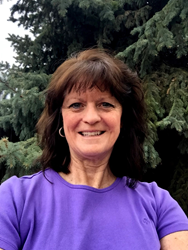 Denver, CO (PRWEB) April 15, 2015
Kerry Mayer is looking forward to being the one-stop solution for seniors and others facing life transitions with her new business, Caring Transitions of SouthWest Denver Metro Suburbs.
Caring Transitions is America's largest resource specializing in managing relocations for seniors and busy families as well as downsizing and estate liquidations. In addition to the organizing, packing, decluttering, moving and resettling, Caring Transitions can handle on-site and online estate sales, liquidations, and preparing homes for market. Caring Transitions of SouthWest Denver Metro Suburbs serves Littleton, Highlands Ranch, Bow Mar, Columbine, Columbine Valley, Pinehurst, Governor's Ranch, Roxborough Park, Grant Ranch, Marston Lakes and the surrounding areas.
"Working through any transition – whether it's leaving your home after many years due to a need to downsize, a life-changing illness or disability, the death of a loved one, a divorce, or the changing needs of an aging parent – can be very emotional and challenging for everyone involved, but especially seniors," Mayer said. "Caring Transitions of SouthWest Denver Metro Suburbs offers professional support to provide a less stressful transition, taking care of the details so you can take care of yourself and your family."
"We help our clients understand the process, evaluate their options and make informed decisions that suit their best interests. We are committed to making each client's experience positive by minimizing stress and maximizing results," she said.
Prior to opening Caring Transitions, Mayer spent more than 25 years in the banking industry. Her experience in customer service is something she's looking forward to bringing to this new business.
"I loved banking for many years, but I was looking for something new. I came across Caring Transitions and the services the company offered just made perfect sense to me, especially as more people are reaching an age where these services are truly needed. I'm looking forward to being that resource to my community and providing people with an excellent customer service experience," she said.
Mayer is a Certified Relocation and Transition Specialist, a designation bestowed by an independent organization that evaluates providers of senior relocation services. Caring Transitions of SouthWest Denver Metro Suburbs is bonded and insured.
"We are one company and we can provide solutions to many different challenges. Whether you need a company to oversee the entire process or just someone to help you declutter, Caring Transitions is here to help. Our services are all customized to make sure we're providing our clients with exactly what they need," Mayer said.
Caring Transitions is a trusted and highly respected national company leading the way in senior relocation, household liquidations and estate sale management in more than 150 locations across the United States. Caring Transitions is part of the International Franchise Association, the Small Business Association's Franchise Registry, VetFran and Minority Fran.
When she's not working, Mayer is volunteering with a local animal rescue and shelter organization representing those who cannot speak for themselves, in addition to spending time with her own two rescue dogs.
For additional information about Caring Transitions and to learn how the company can help you and your family, call (720)403-8116, email KMayer(at)CaringTransitions(dot)net or visit http://www.CaringTransitionsSWDM.com.
About Caring Transitions
Caring Transitions, founded in 2006, is the first national franchising concept specializing in senior relocation and transition services. With more than 150 locations throughout the United States all owned and operated by Certified Relocation and Transition Specialists, Caring Transitions provides clients with supportive moves, auctions, rightsizing and transitions. This includes expert advice plus a well-executed transition plan beginning with the initial sorting of personal belongings through packing, shipping and selling of items to the final clearing and cleaning of the property. For more information, visit http://www.caringtransitions.com or visit us on Facebook or Twitter.
Caring Transitions is part of Strategic Franchising Systems. It is a member of the International Franchise Association, the Small Business Association's Franchise Registry, VetFran and Minority Fran.