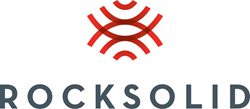 "While 100 Mbps is a good start, we fully expect to see even faster speeds as we continue to develop our LTE technology" - Mark Manning, Vice President
Castroville, TX (PRWEB) April 17, 2015
Rock Solid Internet & Telephone, a high speed Internet and telecommunications provider based in Castroville TX, with rural broadband facilities in South Texas, San Antonio, and Austin, announced a $5 million dollar investment upgrade of their infrastructure, utilizing LTE broadband technology with speeds of up to 100 Mbps this year.
"We have been testing new fixed LTE broadband using our RadioFiber technology," said Shane Mitchell, President of Rock Solid. "Our testing phase shows speeds of up to 50 Mbps now and we expect to be able to offer speeds of 100 Mbps or more, later this year. We intend to begin deployment to our current coverage areas in April, with coverage of our entire network by the middle of 2016. We will also be expanding our network into other counties between San Antonio and Austin exclusively using our RadioFiber LTE service," said Mitchell.
The first deployment has been installed into an area north of Castroville and south of Mico, TX, near Rio Medina. The cities and rural areas around Castroville and Bandera TX will go online by early June. Other areas to receive service this summer include Kerrville, Hondo, Yancey, La Coste, Atascosa, and Sun City, TX.
Mark Manning, Executive Vice President of Rock Solid said, "Until now, most rural broadband has been delivered via 802.11 "WiFi" technology which is primarily received via line-of-sight, which sometimes requires tall antennas attached to the side of the home or business. Our RadioFiber LTE service can be delivered non line-of-sight to most areas, meaning that the LTE antennae can be mounted low on the building similar to a satellite antenna." This would mean that unsightly antennas would be eliminated in most cases.
"While 100 Mbps is a good start, we fully expect to see even faster speeds as we continue to develop our LTE technology," said Manning. When asked about the faster speeds, Mitchell offered, "I would expect that over the next 3-4 years, in rural areas we will see speeds approach 1 Gigabit to homes and businesses. This is remarkable given the fact that the national telecommunications and telephone carriers have been less than enthusiastic about delivering fast Internet in rural counties and communities." "We are fortunate to be one of the first in Texas to change this," said Manning.
This comes on the heels of the carrier's recent contract to provide high-speed Internet to rural solar and wind-generating facilities for two large electric utilities in North Carolina and Tennessee.
Rock Solid Internet & Telephone is a competitive local exchange carrier (CLEC) that provides high speed Internet, telephone and television/video services in Medina, Bexar, Atascosa, Kerr, Kendall, Frio, Williamson, and Bandera counties, as well as rural North Carolina. For more information, contact them at 888-651-6080 or e-mail at info(at)GetRSI(dot)com