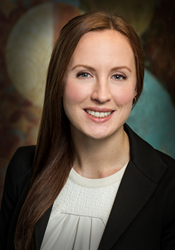 RFRA and the uproar against it is an example of the conflict between rights
(PRWEB) April 16, 2015
Nicole Simes of MacLeod Law Firm provides insight on conflicting human rights and the recent Indiana Religious Freedom Restoration Act ("RFRA") passed on March 26, 2015. RFRA, Simes explains, had the stated purpose of protecting the rights of citizens of Indiana to freely exercise their religion without government interference. Simes notes that there has been significant opposition to RFRA from advocacy groups arguing that it would single out and result in unfair treatment to LGBTQ communities.
According to Simes, who advises on human rights issues in Toronto, Canada, RFRA and the uproar against it is an example of the conflict between rights. Simes explains that a competing human rights situation exists when two or more legally protected rights are in conflict and at least one is based on human rights legislation. "This conflict can occur in organization providing services or in the workplace" Simes says.
In Canada, the federal and provincial legislation provide Canadians with the right to freedom of religion while also protecting against discrimination on the basis of sexual orientation. Simes states that the Ontario Human Rights Commission has produced a policy for dealing with competing human rights: "The policy outlines that there is no hierarchy of rights and that each situation will be assessed independently." In assessing competing rights claims, Simes says, "the Human Rights Tribunal will determine whether a situation involves legitimate rights, how significant the interference with a right is, and whether there are solutions to protect both rights or come close." She continues that "it is a balancing act here. Our courts and human rights tribunals are tasked with ensuring that citizens can express and practice their religion or creed, but only to the point that the practices do not cause harm to others."
For example, she states, an employer or prospective employer should not ask an employee about his or her sexual orientation. However, if the employer is a faith-based organization, in some circumstances it may be able to hire those who agree with the organization's faith-based principles, although not in every case.
Simes notes that Indiana has since passed an amendment to RFRA on April 2, 2015 that prevents the statute from being used as a tool for discrimination. Simes explains that this would not be necessary in Ontario, as the human rights legislation already protects both religious freedom and the right to be free from discrimination on the basis of sexual orientation.
She encourages those who believe that they have faced discrimination, to speak to a human rights lawyer.
Nicole Simes is a lawyer with MacLeod Law Firm, a Canadian Labour and Employment Law Firm. MacLeod Law Firm has represented 1000s of employees over the past 25 years. MacLeod Law Firm's practice includes human rights claims, wrongful dismissal claims, employee terminations, severance packages, employment contract review, employee resignation advice, and workplace safety.