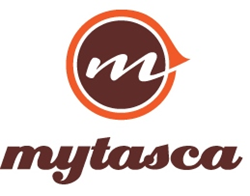 "With Mytasca, we are providing companies a tool that will save their teams research time' and get them in front of more quality candidates, faster."
Minneapolis (PRWEB) April 22, 2015
In its continual effort to find new ways to make it even simpler for recruiters to find all of the right interns or recent college graduates, Campus Media Group has launched new features and data sources for its Mytasca™ software platform.
Available in June 2015, the updates to the collegiate recruiting software will enhance employers' ability to fulfill their hiring goals through enhanced data trending capabilities as well as access to information about on-campus disabilities, GLBT, diversity and veteran affairs departments.
"The guiding principle behind Mytasca is really simple," said Tom Borgerding, CEO, Campus Media Group. "We want to help college career centers place more students, and help employers spend more time recruiting students and less time doing research. With this update more quality data and information is just a few key strokes away."
Mytasca is an online information service and set of tools that centralizes information to help connect and facilitate conversations between employers and universities. Introduced in June 2014, the database empowers employment recruiters with the resources necessary to locate the exact type of college student in the US that their corporate employer wants to hire and determine which universities have the students they should be interviewing.
More than just degree programs, Mytasca provides access to detailed information on hundreds of points of data in a centralized location. The latest features added to the software are designed to assist in addressing diversity, disability and veteran hiring goals and include:

Trending Data — This new feature allows users to trend students numbers in a particular program or area of study, by gender, by ethnicity, by degree and by school. Additionally, the trending feature could serve as a valuable source for news gathering organizations and analysts reporting on higher education and jobs among adults aged 18-24.
Diversity, Disabilities and Veteran Affairs Information — Addressing many employers' requirements/goals to hire more veterans, diversity or people with disabilities, Mytasca has been updated with addition of information on on-campus diversity, GLBT, Disabilities and Veteran Affairs departments. This new feature provides recruiters with a centralized place to find information on each campus.
"In order to implement more objective, effective recruiting efforts, companies must carefully choose the schools at which they recruit," explained Borgerding. "With Mytasca, we are providing companies a tool that will save their teams research time' and get them in front of more quality candidates, faster."
In late 2014, GeoTargeting capability was added to Mytasca. This feature enabled collegiate recruiters to target their search based on geographic location based on zip code plus radius, state, field of study, college degree level and diversity breakdown.
About Mytasca. Mytasca, a division of Campus Media Group, was developed on the results of three years of research and extensive discussions with a variety of employers and university career centers. Mytasca is the only resource that contains institutional, demographic, and campus departments including diversity, disability, veteran affairs and career center information all in one place, for all higher-education institutions in the U.S. More than 4,500 two-year and four-year institutions, both online and brick-and-mortar campuses, are contained in its database. It is also the only resource that is free for educational institutions' career centers to list and update their information.
About Campus Media. Founded in 2002 Campus Media Group is a media and marketing agency headquartered in Minneapolis that helps national brands and advertising agencies reach college students across the U.S. The company's core offerings include media planning and buying for online and social media, out-of-home, print, direct marketing, event marketing, and advertising channels. The agency assists major brands and employers with their youth marketing initiatives and has gained wide recognition as experts in reaching the college demographic. This expertise, coupled with its strong and long-established media relationships and partnerships across the U.S., have made Campus Media a trusted partner among the nation's largest brands. For more information visit http://www.campusmediagroup.com