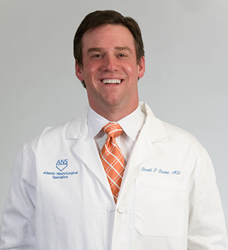 Using a stent retriever, we can now go into the brain within eight to 10 hours of the stroke – in some instances – even longer, remove the clot and restore blood flow to the brain
Morristown, NJ (PRWEB) April 20, 2015
The normal response from the doctor used to be, "He suffered a stroke. There's nothing more we could do." Especially if the patient sought medical care after the six-hour treatment window.
Today, the response should be much different. So it's critical the patient's loved ones or caregiver ask the all-important question: "What more can be done?"
Not every emergency room physician or neurosurgeon has the training to answer, "There is something that can be done." But, according to Ronald P. Benitez, neurosurgeon and president of Atlantic NeuroSurgical Specialists, there is.
"Using a stent retriever, we can now go into the brain within eight to 10 hours of the stroke – in some instances – even longer, remove the clot and restore blood flow to the brain," he explains. "This minimally invasive treatment is successful in patients who have suffered ischemic strokes. An ischemic stroke – the most common type – is caused when a brain artery becomes blocked, prohibiting normal blood flow to the brain."
Benitez was a pioneer of this treatment when the first device was introduced in 2004. Despite advancements that have been made since then and proven medical success, it wasn't until just recently that results of studies confirming the effectiveness of stent retrievers were released at the International Stroke Conference 2015 in Nashville.
The results showed treatment with the latest generation stent retrievers – the Trevo by Stryker and the Solitaire FR by Covidien – reduced post-stroke disability and increased the proportion of patients alive and independent at three months. Four studies showed convincing evidence of benefit.
"Removing a clot stuck in a blood vessel is somewhat similar to removing a cork stuck in a wine bottle," Benitez details. "We insert the stent into the blood clot and open it to restore the blood flow. The clot attaches to the retriever and comes out when the device is removed.
"This stroke treatment works well in patients with brain tissue that has not been damaged by the lack of blood flow," he continues. "When the brain tissue is alive, but on sleep mode like a computer, we are often able to awaken it."
Dr. Benitez does 80-100 of these procedures a year with amazing results.
"Typically, we see a stroke patient enter the hospital unable to speak and move one side," Benitez concludes. "Many times, after removing the clot, the patient walks out of the hospital and goes home talking. It is truly miraculous."
Despite these advances, seeking medical treatment at the onset of symptoms is still critical, so know the symptoms of stroke:

Sudden numbness or weakness of face, arm or leg – especially on one side of the body
Sudden confusion, trouble speaking or understanding
Sudden trouble seeing in one or both eyes
Sudden trouble walking, dizziness, loss of balance or coordination
Sudden severe headache with no known cause
Women's symptoms may be different including:

Loss of consciousness or fainting
General weakness
Difficulty or shortness of breath
Confusion, unresponsiveness or disorientation
Sudden behavioral change
Agitation
Hallucination
Nausea or vomiting
Pain
Seizures
Hiccups
Also, know the location of your nearest stroke center that employs stent retrievers. In New Jersey, ANS performs these procedures at Overlook Medical Center in Summit, Jersey Shore Medical Center in Neptune, St. Barnabas Medical Center in Livingston, and Morristown Medical Center in Morristown.
That way, when you ask that all-important question, "What more can be done," you'll get the right answer.
For more information on stroke treatment and stent retrievers, contact Atlantic NeuroSurgical Specialists at 973.285.2800 and visit us at http://www.ansdocs.com.