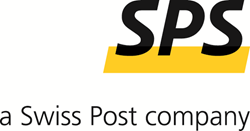 Providing an interactive approach to employee enrichment is an integral part of SPS' culture.
New York, NY (PRWEB) April 16, 2015
Swiss Post Solutions (SPS), an innovative leader in business process outsourcing and digitization solutions, is proud to announce the recent achievements of its corporate development team as keynote speakers in several prominent training seminars. This spring, SPS' in-house trainers, Cordelia Alfred and Jose Velez, were selected to deliver speeches at events aimed at fostering impactful training and employment strategies for local businesses.
Most recently, Cordelia presented the keynote speech at the Job Development Learning Group (JDLG), a cohort-based development initiative sponsored by the New York City Workforce Professionals Training Institute (WPTI). In addition, Jose was selected to address attendees at the JobsFirst NYC Employer Engagement Panel, an IT-focused training seminar, as well as the Good Shepherd Staff Summit, a workshop dedicated to providing guidance for social services professionals who advise underprivileged youth.
Both SPS trainers, along with other speakers at the events, shared their experience and expertise on a range of topics including career advancement, personal goal setting, and employee development best practices.
Lou Miceli, Executive Director of JobsFirst NYC, said, "We select our speakers and panelists based on their innovative ideas and positive contributions in the field of employee development. This year, we were extremely fortunate to have SPS join us to share their expertise and guidance in this area."
Additionally, Dan Moscatiello, CEO of SPS North America, quoted, "Providing an interactive approach to employee enrichment is an integral part of SPS' culture. We are extremely pleased that Cordelia and Jose were selected to share their expertise and knowledge with these organizations based on their history of success. As training and development leaders in our field, SPS continues to promote and support a robust learning environment for our employees nationwide."
Swiss Post Solutions is highly regarded in the industry for its esteemed Leadership Academy and for offering its employees over 700 hours of professional development workshops and classes.
About SPS
Swiss Post Solutions (SPS) is a leading outsourcing provider of solutions for paper-based business processes and innovative services in document management. SPS' 7,400 employees support business clients in the areas of financial services, insurance, media, entertainment, legal, higher education, and manufacturing in their digital transformation. Part of the Swiss Post group, SPS is headquartered in Zurich and Berne (Switzerland) with an active presence in all important international economic regions.
Swiss Post Solutions (SPS) North America (NA) offers a comprehensive suite of innovative business process outsourcing solutions and document management services that transform key business applications from paper to digital documents, enabling improved workflow and enhanced efficiencies. In the field of outsourced office services, SPS NA leverages its focus on process improvement to provide mailroom management, managed print services, reprographic services, IT helpdesk support, front office and reception services. Headquartered in New York City, SPS NA has offices in Los Angeles, San Francisco, Chicago, Washington DC and Toronto, and operates secure document processing centers in Long Island City and Toronto.