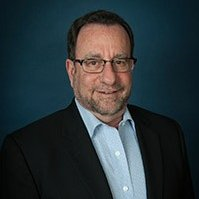 We're excited to share our latest ideas and innovations for inbound, outbound and blended contact centers at the PACE National Convention, Krass said.
(PRWEB) April 20, 2015
NobelBiz, a world-class provider of telecommunications, software and customer engagement solutions, will attend the Professional Association for Customer Engagement (PACE): 2015 National Convention and Expo in Atlanta. The event, which takes place April 19 to 22, attracts leaders from across the country and affords them the opportunity to network, collaborate and learn from one another in a professional environment.
Gordon Krass, Chief Customer Officer for NobelBiz, will be showcasing the company's latest Customer Engagement Platforms throughout the convention as part of the NobelBiz Industry Education Initiative.
"We're excited to share our latest ideas and innovations for inbound, outbound and blended contact centers at the PACE National Convention," Krass said. "With executives from companies like Comcast, J.D. Power and Associates and Office Depot on hand, I expect this to be a huge opportunity not just for us, but for our industry to learn more about improving customer engagement as a whole."
During the four-day event, PACE will unveil its new Buyers Exchange. With this, attendees will receive individualized meeting times, where they will then meet with decision makers and influencers from companies who use products and services similar to their own. After an "elevator pitch," the "seller" will learn what buyers are looking for and how they can best tailor their services to meet and land prospects.
The two categories in this year's Buyers Exchange are "Users of 3rd Party Engagement Centers" and "Engagement Center Operators – both captive and 3rd Party."
"The Buyers Exchange sounds like a perfect opportunity to get our services and experiences in front of executives and decision makers who represent audiences similar to our own target group," Krass said. "I look forward to hearing feedback on our products and services and to helping others improve theirs so they can better reach companies like NobelBiz."
Highlighting the event will be keynote speakers Erica Javellana, speaker of the house at leading customer experience organization Zappos Insights, and Rick DeLisi, senior director and executive advisor at The Corporate Executive Board Company (CEB).
Previous attendees of the PACE National Convention and Expo include top-level organizations such as Capital One, ADT, and Verizon. More information about this year's event can be found here: http://www.paceassociation.com/p/cm/ld/fid=580
About NobelBiz
NobelBiz is a world-class provider of carrier services and customer engagement solutions that help companies manage compliance and increase revenue. Applying patented technologies, NobelBiz partners with leading companies in the collections industry. To learn more about NobelBiz products and solutions visit: http://nobelbiz.com.
About PACE
The Professional Association for Customer Engagement (PACE) is the only non-profit trade organization dedicated exclusively to the advancement of companies that use a multi-channel approach to engaging their customers, both business to business and business to consumer. These channels include contact centers, email, chat, social media, web and text. Their membership is made up of Fortune 500 companies, contact centers, BPO'S, economic development organizations and technology suppliers that enable companies to contact or enhance contact with their customers. To learn more about PACE, visit: http://www.paceassociation.com/