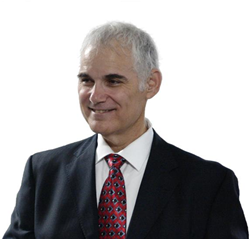 American IRA and the "Up" house in Seattle Washington have made headlines over various online publications. The fact that the "Up" house is for sale has gained national attention.
Seattle, WA (PRWEB) April 17, 2015
Jim Hitt, CEO of American IRA-a national Self-Directed IRA services provider has found themselves mentioned in major publications all over the internet in relation to their involvement with the "Up" House in Seattle, Washington. They have been mentioned in online articles by the nytimes.com, Addictinginfo.org, popsugar.com, bostonnewstime.com, and more.
Edith Macefield became famous for turning down $1 million for this home to make way for a commercial development.
The home was later surrounded by commercial buildings and became a famous tourist attraction especially after the Disney movie "Up". According to the New York Times article published on April 11, 2015, a spokesman for Disney's Pixar Animation Studios, Michael Agulnek, said in an email that the house in "Up," released in 2009, was "not based on any real location." Still the home's resemblance has attracted tourists (especially children) from all over. Most of them have attached balloons to the fence surrounding the house.
The New York Times article reports, American IRA, the company selling the house and the 1,550-square-foot lot, said in a statement: "After witnessing the tremendous interest in the house from around the world, the seller is more determined than ever to make sure that Edith Macefield's legacy will survive. We do not know what will happen to the house, but we can and will make sure that a place will be established where people may pay tribute to Edith Macefield."
Jim Hitt says, "Self-Directed IRAs allow for an immense amount of creativity allowing investors to purchase real estate of all kinds even real estate as well known as the "Up" house in Seattle, WA can be purchased within a Self-Directed IRA."
About American IRA, LLC:
American IRA is committed to providing every client with gold-level service, regardless of account size. Experience their expertise through their certified IRA services professionals. Enjoy the value with one low annual fee of $285 with unlimited assets and unlimited account values. American IRA clients love the benefit of no charge for "All Cash" accounts. The performance of the American IRA staff is unmatched, with quick and efficient processing within 48 hours.
American IRA services thousands of clients and has over $300 million in assets under administration.
American IRA was built by investors for investors, and brings their successful investment experience to the table, providing excellent educational material showing the public that their self-directed IRA account can invest in a variety of assets such as real estate, private lending, limited liability companies, precious metals and much more.
American IRA is conveniently located in Asheville, NC and Charlotte, NC, and serves clients nationwide.