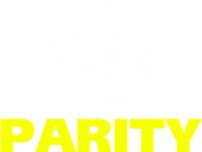 (PRWEB) April 16, 2015
"Parity" was featured on NewsWatch as part of its monthly AppWatch, which takes a look at the latest and coolest applications on the market for iOS, Android, and Windows. Andrew Tropeano, the host of NewsWatch and technology expert, conducted the app review and shared with viewers how this application allows people to see how companies fare in the gender bias category.
In a corporate environment where companies are busy releasing diversity reports, gender bias at the workplace is still an ongoing battle. In hopes that gender biases are eradicated and that women are no longer just a diversity number, the Meera Kaul Foundation has made it their mission to help companies and individuals end the economic marginalization of women. One way they are doing this is with Parity, their new application that shares information about gender bias in workplaces.
With the Parity app, women can see how companies fare in the gender bias category before deciding to work with them. The app allows women to share data about gender bias incidents in the work place, enhance parity in work place policies and reduce incidents of sexual harassment. The initiative is a tool to increase the participation of women in the workforce and provide companies sentiment data on how women who work for them are feeling. They can also see how certain companies have responded to gender bias incidents once reported.
Now, the app won't publish data about a company if it's only from one person. They want the data to be fair to both the individual and the company so that the gender bias rank makes sense statistically. The overall goal is for women to feel good about the environment that they're working in and be a participant in creating a safer and productive workplace. The application is currently compatible with iOS and Android devices.
To learn more, visit http://www.parityapp.com today.
About NewsWatch
NewsWatch is a weekly 30-minute consumer oriented television show that airs on the History Channel, FYI Network, and ION Network. NewsWatch regularly features top technology products and services, mobile applications for iOS, Android, and Windows devices, unique and beautiful travel destinations around the world, health and medical tips, and entertainment interviews on the show. NewsWatch airs on the History Channel at 6:00 – 6:30 AM ET/PT and on the FYI Network from 7:00 – 7:30 AM ET.
NewsWatch is located in the greater Washington, DC area and has been on air for over 25 years. For more information or to watch the most recent episode, visit http://newswatchtv.com/appwatch.html.