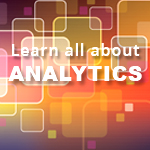 With so much experience in the trenches working directly with data, the two are a wealth of knowledge.
Austin, Texas (PRWEB) April 16, 2015
Advanced Discovery will partner with ACEDS to offer a one-hour webinar titled, "Too Much Data, Too Little Time, Tight Budget? Use Data Analytics to Cull, Organize and Understand Your Data Faster," on Wednesday, April 29th at 1:00-2:00 p.m. EST.
The California CLE-certified educational session will be co-presented by Susan Stone, solutions engineer for Advanced Discovery, and Cristhian Cabeza, senior project manager in Crowell & Moring's Practice Technology Department. The two have worked together on several eDiscovery projects and will share workflows incorporating Relativity data analytics along with Advanced Discovery's proprietary Relativity add-on, XpressLook.
Workflow details will focus on two past projects. The first was an eDiscovery project in which analytics tools were used throughout the case: foreign language identification, culling to narrow the scope of responsive documents, coding consistency verification, deposition prep and many steps in between. The other was an internal investigation. Although eDiscovery is an excellent tool for these investigations, not much focus has been placed on this use case to date. The two experts will discuss how concept search technology can be used to identify evidence when suspicion arises.
Susan Stone has spent the past 14 years supporting eDiscovery projects. She designs and implements eDiscovery workflows for complex litigation and antitrust matters, incorporating analytics tools into all phases of the data discovery process. Cristhian Cabeza also has 14 years of experience managing complex, large-scale litigation projects, providing technical support and consulting on data analytics. With so much experience in the trenches working directly with data, the two are a wealth of knowledge.
This session will be of particular value to inside counsel who want to gain control of their litigation budgets while attaining quality results and outside counsel who manage discovery or investigations.
To register for the complimentary webinar, click here.
About Advanced Discovery
Advanced Discovery is an award winning, end-to-end eDiscovery software and services provider, supporting law firms and corporations nationwide since 2002. Advanced Discovery offers project planning and budgeting, data preservation and forensic collection, early case assessment, hosted review, managed document review and more from its numerous state-of-the-art facilities across the country. The company employs leading professionals in the industry, applies defensible workflows and provides industry-proven technology across all aspects of the eDiscovery lifecycle. This devotion to excellence has earned Advanced Discovery inclusion on the Inc. 5000 list of fastest growing companies in the US and recognition as a top provider by Legal Times, Texas' Best and other publications.
###
For more information contact
Glenda Hoffman
marketing(at)advanceddiscovery(dot)com
AdvancedDiscovery.com