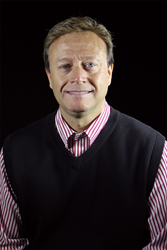 Lexington, KY (PRWEB) April 16, 2015
Travel management company Creative Lodging Solutions announced today that CEO Michael Tetterton is a finalist for the EY Entrepreneur Of The Year® 2015 Awards in the Ohio Valley Region.
The awards program recognizes entrepreneurs who demonstrate excellence and extraordinary success in areas such as innovation, financial performance, and personal commitment to their businesses and communities. Michael Tetterton was selected as a finalist by a panel of independent judges. Award winners will be announced at a special gala event on June 4, 2015 at the Hyatt Regency in Cincinnati.
"It's an honor to be chosen as a finalist for this prestigious award," says CEO Michael Tetterton. "Creative Lodging Solutions was launched to serve the business travel community by providing customized lodging programs, and this achievement along with the company's continued rapid growth is proof of our success."
Regional award winners are eligible for consideration for the EY Entrepreneur Of The Year National program. The awards are the culminating event of the EY Strategic Growth Forum®, the nation's most distinguished gathering of leading high-growth companies.
About Creative Lodging Solutions:
Creative Lodging Solutions (CLS) is an award winning corporate lodging services provider that is passionate about great travel management service and the difference it can make to its business travelers, hotel partners and community. Launched in 2002, CLS aims to disrupt the business travel industry by combining the values of flexible hotel and corporate apartment solutions with reliable travel expense and billing management. CLS reserved over 10 million traveler nights by offering volume discounts and easy hotel management to companies with over $250,000 in annual hotel travel. For more information, visit http://www.yourcls.com.
About EY Entrepreneur Of The Year®:
EY Entrepreneur Of The Year is the world's most prestigious business award for entrepreneurs. The unique award makes a difference through the way it encourages entrepreneurial activity among those with potential and recognizes the contribution of people who inspire others with their vision, leadership and achievement. As the first and only truly global award of its kind, Entrepreneur Of The Year celebrates those who are building and leading successful, growing and dynamic businesses, recognizing them through regional, national and global awards programs in more than 145 cities in more than 60 countries.