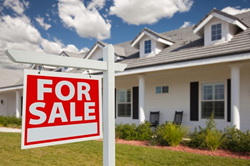 When buyers make the first offer, it's usually the most successful
Chicago, IL (PRWEB) April 16, 2015
After a harsh winter and during the spring thaw, more "for sale" signs appear and housing inventory rises. Homeowners get ready to sell their homes during the warmer months while house hunters hit the pavement on the search for their new abode. With the spring expected to see increased home sales, The Federal Savings Bank encourages both buyers and sellers should gear up and prepare for the spring home sales season.
The Federal Savings Bank offers the following tips regarding buyer and seller preparation
Buyers Must Be Prepared
When it comes time to find a house in the spring, home buyers need to make sure they have all the proper documents and know what kind of home for which they are searching.
Think about must-haves for a house
First-time home buyers and other house hunters should consider the main requirements for a house. Consider the must-have qualities for a house, including number of bedrooms/bathrooms, square footage, or the outside space (features including a fence, patio or deck).
Gather Documents For A Mortgage Application.
Buyers should collect potential mortgage application documents, such as their bank statements, proof of income and other items lenders may require.
Look For Open Houses.
The spring buying season is a great time for open houses, however, buyers need to act fast, according to Learn Vest. Home buyers should consider driving around their targeted neighborhood for signs as well as searching listings online in order to make offers quickly. When buyers make the first offer, it's usually the most successful, Learn Vest suggested.
Sellers Must Be Prepared
As home buyers look for homes, home sellers should be prepared for this influx in foot traffic.
Improve A Home's Curb Appeal
Since often home buyers drive by for open houses or to check out listings, their first impressions are usually determined by the outside appearance of the home. Bankrate recommended having the home look as appealing as possible by cleaning the yard and planting vibrant flowers to draw attention to the home.
Make Repairs Before The Inspection
Before home offers come in, ensure the home is in top selling shape by performing necessary repairs, Bankrate said. Some home buyers may choose to have a home inspection before they close on a house, so fixing anything that could deter buyers, such as a leaky roof, is imperative.
Decide Whether To Buy Or Sell A New Home First.
Homeowners will have to determine whether to purchase a new home and pay two mortgages or sell their home first.
Contact The Federal Savings Bank, a veteran owned bank, to learn more about mortgages.