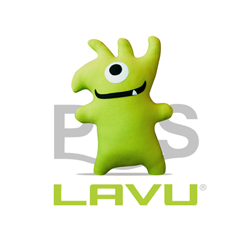 Lavu is not just POS, it is business management on the iPad. It is a comprehensive system that can help you build your business from the ground up
Albuquerque, NM (PRWEB) April 16, 2015
Lavu Inc., creators of the self-named worldwide Point of Sale iPad app, is removing the abbreviation "POS" from their branding. As said by VP of Creative, Ben Harrison, "Lavu is not just POS, it is business management on the iPad. It is a comprehensive system that can help you build your business from the ground up." By dropping "POS" from its monicker Lavu is openly moving beyond their point of sale roots and into the field of comprehensive business management.
The company is not only changing the name of it's product but has also renamed their social media usernames and handles, as well as launched a brand-new website, Lavu.com. After an extensive redesign, Lavu recently completed the migration of its old website, POSlavu.com to Lavu.com.
The new website has been streamlined to assist customers and incorporates mobile-friendly functionality. The new site will give business owners the information they need to make an informed decision about on which software they choose to run their business.
The upcoming Lavu 3 iOS app icon will also appear without "POS" and instead feature the Lavu Monster. The Lavu Twitter profile can now be found as @LavuInc which replaces @POSLavu.
Customers are able to access the Lavu CP which is their back-end management system where owners and managers can track and manage inventory, time cards, sales totals, transaction reports, and labor costs.
Lavu's cloud-based order tracking and location management services have quickly revolutionized the point of sale industry and its antiquated notion of cash registers.
About Lavu Inc.
Founded in Albuquerque, NM and operating worldwide Lavu Inc. was created to solve point of sale difficulties and to bring the restaurant industry into the 21st century. Lavu Inc. offers full-featured point of sale software solutions at a fair price while redefining the approach to service-industry business management.