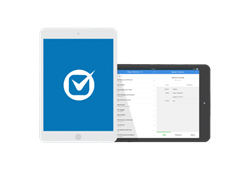 (PRWEB) April 16, 2015
Software for lawyers continues to advance, with new services and functions emerging each month. Lawyers attending the American Bar Association's annual technology conference (ABA TECHSHOW), will get to see many company's offerings at once.
Clio has viewed this advancement with great excitement. New products and offerings have created a space for collaboration and cooperation. Clio continues to innovate in the legal technology by integrating their service with many other legal-specific technologies. Law firms can combine Clio with 25 other internet services directly and hundreds of others using Clio's API. Clio is the most integrated legal software available, letting lawyers choose their own tools rather than restricting them in a "walled garden" of incomplete modules and proprietary add-ons.
"Lawyers require different solutions depending on their focus and location. No single tool can cover every area of law," said Joshua Lenon, Clio's Lawyer in Residence. "Clio's API ecosystem makes it easy for lawyers to use the tools specialized to their practice, in a platform that ties them together. It is something that you will not see in other practice management services."
Clio is proud to welcome these companies into their legal technology ecosystem:

LawToolBox.com, which calculates deadlines for cases on trial;
CaseMail, a service that lets law firms send digital records as certified mail through the postal service;
Capture.it, a mobile application for smartphones that helps calculate time spent on emails and phone calls;
Thread KM, a unique chat program for law firms where they can coordinate their case files; and
AgileLaw, a tablet-based app for taking depositions, making it easy to manage exhibits and documents.
For more information on Clio's latest integration partners and other features, come by Booth 401 at ABA TECHSHOW, being held in Chicago, IL, April 16-18, 2015.
ABOUT CLIO
Clio is the most comprehensive cloud-based practice management platform for the legal industry. With the help of the cloud, Clio eases the process of time tracking, billing, administration, and collaboration for law firms of all sizes. Based in Vancouver, B.C. and launched in 2008, Clio is used by legal professionals in over 50 countries. Clio has raised $27 million from investors including Bessemer Venture Partners.
Learn more at http://www.clio.com.
Follow on Twitter @goclio.
999 Canada Place Suite 404
Vancouver, BC, Canada
V6C 3E2
1-888-858-CLIO
info(at)clio(dot)com