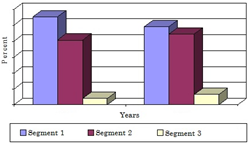 The U.S. market for medical automation technologies should reach nearly $26.5 billion by 2020
Wellesley, Mass. (PRWEB) April 16, 2015
BCC Research (http://www.bccresearch.com) reveals in its new report on the U.S. market for medical automation technologies, that as technology advances, new functions are being added to automated health assessment and monitoring tools. The current generation of automated health assessment and monitoring tools are not intended to substitute the need for a physician or other healthcare professional.
Medical automation technologies are electronics for the electromechanical operation of diagnostic (or therapeutic) systems of healthcare professionals, and which result in a reduced need (or eliminate the need) for human intervention. The U.S. market for such technologies was worth an estimated $16.3 billion in 2014. BCC Research expects this market to grow to $17.5 billion in 2015 and nearly $26.5 billion by 2020, a compound annual growth rate (CAGR) of 8.6% over the next five years.
Therapeutic applications account for the largest share of the medical automation market, 55.2% in 2014, declining to 49% by 2020. Diagnostic and monitoring applications represented 40.7% of the market in 2014, increasing to 44.4% by 2020, with logistics and training holding the remainder.
Automated devices used for therapeutic applications, other than surgery, include automated cardiac defibrillators and medication delivery systems. The use of automated medication delivery systems is intended to reduce medication errors, improve patient compliance with a medication regime and increase patient comfort and convenience.
"Automation is an important tool for clinical laboratories to use for achieving higher productivity and cost-efficiency," says BCC Research analyst Andrew McWilliams. "Laboratory automation covers a wide range of processes that occur in the lab, from the receipt of the sample to the reporting of the validated results. Specific solutions range from the automation of specific instruments or processes to total laboratory-wide automation."
Medical Automation Technologies, Products and Markets identifies and quantifies the current and future market opportunities associated with medical automation. Projections of the potential U.S. markets for these technologies are studied through 2020.
Editors and reporters who wish to speak with the analyst should contact Steven Cumming at steven(dot)cumming(at)bccresearch(dot)com.
About BCC Research
BCC Research publishes market research reports that make organizations worldwide more profitable with intelligence that drives smart business decisions. These reports cover today's major industrial and technology sectors, including emerging markets. For more than 40 years we've helped customers identify new market opportunities with accurate and reliable data and insight, including market sizing, forecasting, industry overviews, and identification of significant trends and key market participants. We partner with analysts who are experts in specific areas of industry and technology, providing unbiased measurements and assessments of global markets. Recently selected as the world's greatest market research company, BCC Research is a unit of Eli Global, LLC. Visit our website at http://www.bccresearch.com. Contact us: (+1) 781-489-7301 (U.S. Eastern Time), or email information(at)bccresearch(dot)com.