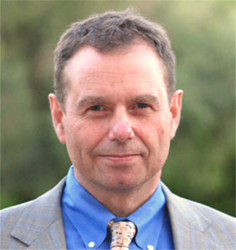 (Cybersecurity) has to be taken as seriously as any other operational, reputational or financial risk
Oxford, United Kingdom (PRWEB UK) 17 April 2015
Building leadership skills in the fight against cybersecurity threats
Saïd Business School launches the Oxford Cyber Risk for Leaders Programme
Saïd Business School, University of Oxford has launched the first executive education programme that sets out to address cybersecurity issues from the perspective of what company leaders need to know. The Cyber Risk for Leaders Programme is designed to arm senior executives with the knowledge and strategies to deal with the increasing cybersecurity threat.
A recent Saïd Business School study, in conjunction with Heidrick & Struggles, shows that cybersecurity is among the top 10 concerns of CEOs globally. As the scale of the problem grows, so does the cost. Taking into account the costs of rectifying the problem, cyber attacks currently cost between $500 billion to £1 trillion – greater than the combined GDP of about 70 countries. And the risks may be underreported.
'Cyber security is no longer the preserve of the IT Manager,' said Professor David Upton, Professor of Operations Management at Saïd Business School, and Co-Director of the Cyber Risk for Leaders Programme. 'The scale and potential costs to an organisation means that responsibility for managing that risk lies with the most senior executives – it has to be taken as seriously as any other operational, reputational or financial risk. The problem is that many executives feel unprepared to contribute to the debate and are concerned that they don't know what questions to ask or how to process the advice they are given to lead their organisations' response.'
Some very high profile cyber attacks have hit the headlines recently including Sony Pictures, Home Depot, JP Morgan Chase, Walmart and Apple, as well as government departments. Millions of dollars, as well as jobs have been lost, share prices have been hit and the reputational damage has been immense. But cybersecurity is no longer just a concern for the largest and highest profile organisations, the risks to any organisation, either from internal or external sources cannot be ignored and senior executives must be fully involved in cyber risk management discussions.
'It's not just about how you respond to that four-in-the-morning phone call,' said Professor Sadie Creese, Co-Director of the programme and Professor of Cybersecurity in the Department of Computer Science at the University of Oxford. 'It's about preparing the organisation as a whole to live with and minimise the risks associated with today's digital business environment. That calls for leadership, which is why we have developed this programme specifically for leaders.'
The 2.5-day programme will take an inter-disciplinary approach combining IT expertise from across the University of Oxford with business disciplines. However, rather than teaching executives technology, the programme will give participants the tools to assess their position and develop strategic operations in an electronically enabled environment; understand the cyber risks to which their organisation is exposed; ask the right questions of their technical and HR teams and be a more intelligent "consumer" of the advice; and communicate the risks to the leadership team and/or board.
The programme will be taught through a combination of interactive lectures, group work, simulations and discussions of real cases encompassing everything from out-of-control social media to someone hacking a supplier's system to infiltrate a company's data. Expert practitioners, at the forefront of practice in cybersecurity will deliver guest lectures, and explicit "teach the teacher" sessions will ensure that participants are able to transfer the knowledge throughout their organisations.
The programme is based on cutting edge, rigorous Oxford research into cybersecurity through the Corporate Insider Threat Detection (CITD) project and the Global Cyber Security Capacity Centre. GCHQ has categorised Oxford University as an Academic Centre for Excellence in Cyber Security Research.
More information about the programme can be found here:
http://www.sbs.ox.ac.uk/programmes/execed/ocrl
For more information please contact the press office:
Josie Powell, Senior Press Officer, Saïd Business School
Mobile +44 (0)7711 387215; Tel: +44 (0) 1865 288403
Email: josie(dot)powell(at)sbs(dot)ox(dot)ac(dot)uk or pressoffice(at)sbs(dot)ox(dot)ac(dot)uk
Kate Richards, Press Officer, Saïd Business School
Tel: +44 (0)1865 288879, Mob: +44 (0)7711 000521
Email: kate(dot)richards(at)sbs(dot)ox(dot)ac(dot)uk
Notes to editors
About Saïd Business School
Saïd Business School at the University of Oxford blends the best of new and old. We are a vibrant and innovative business school, but yet deeply embedded in an 800 year old world-class university. We create programmes and ideas that have global impact. We educate people for successful business careers, and as a community seek to tackle world-scale problems. We deliver cutting-edge programmes and ground-breaking research that transform individuals, organisations, business practice, and society. We seek to be a world-class business school community, embedded in a world-class University, tackling world-scale problems.
In the Financial Times European Business School ranking (Dec 2014) Saïd is ranked 10th. It is ranked 14th worldwide in the FT's combined ranking of Executive Education programmes (May 2014) and 22nd in the world in the FT ranking of MBA programmes (Jan 2015). The MBA is ranked 7th in Businessweek's full time MBA ranking outside the USA (Nov 2014) and is ranked 5th among the top non-US Business Schools by Forbes magazine (Sep 2013). The Executive MBA is ranked 21st worldwide in the FT's ranking of EMBAs (Oct 2014). The Oxford MSc in Financial Economics is ranked 7th in the world in the FT ranking of Masters in Finance programmes (Jun 2014). In the UK university league tables it is ranked first of all UK universities for undergraduate business and management in The Guardian (Jun 2014) and has ranked first in ten of the last eleven years in The Times (Sept 2014). For more information, see http://www.sbs.ox.ac.uk/
ENDS