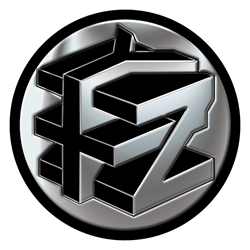 The result is increased speed and better efficiency in programming and in production.
Englewood,FL (PRWEB) April 19, 2015
As the creator of the CAD/CAM software SMP/IS - Sheet Metal Program / Industry Standard, - Merry Mechanization (Merry Mech) offers a complete suite of advanced applications including completely automated solutions. The company's new AutoMate Express can increase productivity with reduced manpower by automating production. While the operator can intervene when necessary, the software is designed to run independently. The company says, "You can even set AutoMate Express to run unattended - your parts can be ready and waiting for you when you return to work." AutoMate Express allows fabricators to program production of these parts quickly and efficiently while reducing labor costs.
The software imports lists of CAD files and processes the parts all the way to writing NC code. It can use files created by the company's existing software or files from other sources like AutoCAD®, & Solidworks®. Operators identify the files containing the required parts and create batches of flats for processing. AutoMate Express imports the batches and processes the parts through to posting. It identifies problem parts and creates a log for manual processing. Operators can program the software to stop at any point for verification or operator input. The result is increased speed and better efficiency in programming and in production.
Advantages of AutoMate Express include its comprehensive automation capabilities and flexibility to accommodate special requirements. Once operators know that a particular batch of files can run without intervention, they can use the application to import and process the files and complete production of the parts independently. Operators can focus on new or special jobs where their contribution adds more value, and once potential problems are identified and addressed, even these jobs can run automatically through AutoMate Express. The software lets companies solve problems and from then on run the resulting batches of parts without operator intervention.
Merry Mech offers AutoMate Express in conjunction with other applications that address all aspects of sheet metal fabrication. Customers range in size from small custom fabricators to large multinationals. Merry Mech software offers excellent value and an intuitive user interface that facilitates quick programming with a minimum of errors. As it has for over 35 years, the company continues to develop advanced features and enhancements such as AutoMate Express, often based on requests and suggestions from its customer base. To ensure that it stays close to its customers and responds first hand to customer feedback, Merry Mech relies on live customer support rather than an automated answering system. The company emphasizes excellence in technical support and customer service while working to ensure the highest levels of customer satisfaction.