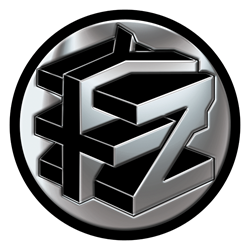 AutoNest is a cost-effective way for fabricators to meet JIT manufacturing requirements
Englewood, FL (PRWEB) April 26, 2015
Leading sheet metal fabrication software supplier Merry Mechanization (Merry Mech) offers the automatic nesting routine AutoNest to help sheet metal fabricators improve efficiency and reduce waste. The CAD/CAM software reads lists of parts and automatically selects candidates for optimal nesting. AutoNest maximizes material usage and reduces machine setup times allowing fabricators to optimize their operations.
Merry Mech focuses on offering advanced products for sheet metal fabricators. "AutoNest is a cost-effective way for fabricators to meet JIT manufacturing requirements," stated a company spokesperson. Using the lists of parts created by the operator, the software automatically runs nesting cycles until the "best" nest is found, and then displays the layout for the operator's approval.
Operators start the process by adding parts and sub-nests to the part queue. Parts are programmed for cutting or punching operations. AutoNest automatically spaces parts taking into consideration the web allowance for cutting and punching or shear growth for right angle shearing. The software evaluates candidates for nesting by considering part material, material gauge and grain restrictions, as well as, tooling requirements and the intended production machine. Once AutoNest has identified possible nesting candidates based on these criteria, it can look for programmed sub-nests that use the parts.
When all suitable nesting candidates have been identified, AutoNest looks at several possible nesting layouts and selects the best one by calculating maximum material usage in line with production requirements. And with approval by the operator, passes the nesting layout to the SMP/IS software which initiates parts fabrication. When the nest is processed through SMP/IS and the NC code and Operation Sheet are created, control passes back to AutoNest, which updates the part's quantities in the part queue and the nesting process can be resumed.
About Merry Mechanization
Merry Mechanization (Merry Mech) is focused on providing maximum customer benefit from cost-effective software that reduces machine setup time to a minimum. A leader in SMP/IS (Sheet Metal Program/Industry Standard) software since its founding in 1979, the company emphasizes customer training, technical support and high levels of customer service. Advanced software such as AutoNest allows Merry Mech's customers to improve productivity and meet ambitious production targets, whether they are small custom fabricators or Fortune 500 corporations.