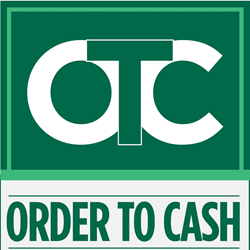 Darin Ball has unmatched real-world experience with successfully implementing AR best practices on a large organizational scale
Portland, ME (PRWEB) April 16, 2015
The Institute of Finance and Management (IOFM) has announced that Darin Ball, Vice President of Customer Finance for DS Services, will be the keynote speaker at IOFM's annual Order-to-Cash Summit. The keynote address will take place at 8:30 a.m. on Thursday, June 18 at the Fairmont Chicago Millennium Park, kicking off two full days of conference programming designed specifically for accounts receivable and order-to-cash professionals.
In the address, titled "Breaking Down the Walls: How to Build a Customer-Focused OTC Team in a Siloed Organization," Ball will detail how order-to-cash leaders can make meaningful progress toward their goals by advancing OTC best practices company-wide.
Hundreds of accounts receivable professionals involved in order-to-cash cycles are expected to attend as Ball shares his strategies for increasing employee engagement, amplifying individual contributions, and achieving world-class results. Highlights will include Ball's tips for reaching beyond standard business processes, breaking down divisional walls, and getting employees from all across the org chart to focus on and contribute to one common goal.
The idea of breaking down barriers and building productive synergy is one that Ball has lived out in his career. In his current role at DS Services, Ball is responsible for the company's end-to-end order-to-cash process. In previous positions with other companies, he led multiple AR process improvement initiative projects including the creation of shared service centers and consolidation of complementary yet disparate functions.
"Darin Ball has unmatched real-world experience with successfully implementing AR best practices on a large organizational scale," said IOFM Executive Director Brian Cuthbert. "AR and OTC professionals at companies of any size can benefit from hearing his story and following his lead."
A full agenda of expert-led presentations, roundtable discussions, panels and social events will round out the schedule for the Order-to-Cash Summit — the only event of its kind to focus strictly on improving organizations' order-to-cash processes through education and the peer-to-peer exchange of proven best practices.
Additional confirmed speakers hail from leading organizations including Johnson & Johnson, Vulcan Materials, Southwire Company and ArcelorMittal.
To maximize their professional development experience, Summit attendees can also take part in pre-conference Accredited Receivables Manager (ARM) and Accredited Receivables Specialist (ARS) Certification programs, to be held on Wednesday, June 17th. Classes are open to individuals and departments involved in all aspects of the order-to-cash cycle. Registration for Wednesday's program is separate, but can be accessed on the Order-to-Cash Summit website.
For details and the full agenda, visit http://www.iofm.com/otc-agenda
About IOFM:
The Institute of Finance & Management (IOFM) is the leading source and largest provider of tools, resources, research, training, certification programs, and events in the rapidly evolving field of financial operations. IOFM runs three membership networks: The Accounts Payable Network (TAPN), The Accounts Receivable Network (TARN), and The Controller's Network (TCN). Membership helps professionals advance their careers and organizations improve their processes through access to proprietary information, best practices, and expert insights. IOFM is a business unit within Diversified Communications, a global organization operating on four continents and a major independent producer of events and media worldwide.