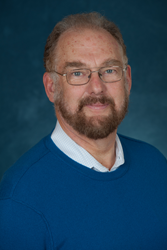 San Francisco, Calif. (PRWEB) April 16, 2015
Cornerstone Research, a leading provider of economic and financial consulting and expert testimony, announced today that Timothy F. Bresnahan, the Landau Professor in Technology and the Economy at Stanford University, has renewed his affiliation with the firm as a senior advisor.
"Tim is one of the leading authorities on current issues at the intersection of antitrust and technology," said Cornerstone Research President and CEO Michael E. Burton. "He also has particular expertise related to industrial organization and competition, as well as econometrics. We are excited that he will continue to be a major contributor for our clients in his role as senior advisor."
Timothy F. Bresnahan has testified in numerous matters involving liability, damages, and class certification in cases related to competition, intellectual property, and product liability. He recently provided trial testimony in a bellwether consumer class action, In re Whirlpool Corp. Front-Loading Washer Products Liability Litigation (Case No. 10-4188, U.S. Court of Appeals 6th Circuit). He has also coauthored several amicus briefs presented before the U.S. Supreme Court.
In addition, Professor Bresnahan has consulted on a variety of mergers, including Google's acquisitions of AdMob and ITA Software, Intel's acquisition of McAfee, and CoStar's acquisition of LoopNet. His international work includes a regulatory inquiry involving credit card fees charged by New Zealand's four largest banks.
Professor Bresnahan served as deputy assistant attorney general and chief economist of the Antitrust Division of the U.S. Department of Justice from 1999 to 2000. He has chaired Stanford University's Economics Department and directed the Stanford Computer Industry Project. He currently is director of the Center on Employment and Economic Growth at the Stanford Institute for Economic Policy Research (SIEPR).
Professor Bresnahan's current work covers policy-oriented topics such as competition in the personal computer business and the Internet, as well as technological and market sources of growth. Author of more than 100 scholarly publications, Professor Bresnahan was a founding editor of, and currently coedits, the Annual Review of Economics.
About Cornerstone Research
Cornerstone Research provides economic and financial consulting and expert testimony in all phases of complex litigation and regulatory proceedings. The firm works with an extensive network of prominent faculty and industry practitioners to identify the best-qualified expert for each assignment. Cornerstone Research has earned a reputation for consistent high quality and effectiveness by delivering rigorous, state-of-the-art analysis for over 25 years. The firm has more than 500 staff and offices in Boston, Chicago, London, Los Angeles, Menlo Park, New York, San Francisco, and Washington.
Please visit Cornerstone Research's website for more information about the firm's capabilities in economic and financial consulting and expert testimony.
Twitter at @Cornerstone_Res