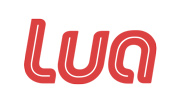 New York City, NY (PRWEB) April 16, 2015
Lua is pleased to announce its integration with Amazon Web Services' (AWS) GovCloud, the secure cloud environment for the United States government. Lua is the first enterprise mobile messaging solution to complete such an integration with the government-grade cloud service. U.S. government agencies can now harness the power of texting for work, streamline their workflow and take critical communication out of the inbox. Government employees can keep their personal and work conversations separate and maintain full confidence in staying compliant and secure.
Lua has demonstrated its commitment to working with the U.S. government by meeting specific regulatory and compliance requirements. Lua's integration into GovCloud adheres to U.S. International Traffic in Arms Regulations (ITAR) regulations as well as the Federal Risk and Authorization Management Program (FedRAMPSM) requirements. This announcement is also the latest in a series of measures Lua has taken to adhere to the highest industry standards: the enterprise messaging solution has been audited for compliance with the Department of Defense's DIACAP certification (now the NIST Risk Management Framework) for the DoD's NIPRNet, and recently announced HIPAA compliance.
"Having served in both state and federal governments, I know first hand how important speed, ease of use and digital security are for the public sector," stated Juliette Kayyem, former Assistant Secretary for Intergovernmental Affairs in the United States Department of Homeland Security. "Agencies using Lua will benefit tremendously, especially in critical situations, from instant and accountable communication in a trusted environment."
Lua recently showcased this innovative solution at the IEEE Symposium on Technologies for Homeland Security (IEEE HST), held in Boston, MA. The IEEE HST is the leading international symposium addressing the challenges of homeland security technology innovation gaps, bringing together innovators from leading academic, industry, business, Homeland Security Centers of Excellence and government programs.
Lua is currently being used by government agencies such as: the United States Army, the United States Department of Defense and local municipalities around the United States.
About Lua
Founded in 2010 in New York City, Lua is the mobile-first communication solution for high-performance organizations. Lua offers an intuitive and cross-platform solution that includes secure messaging, instant group calling, an interactive directory, and accountability across a team through essential ReadReports. Insights, Lua's proprietary analytics dashboard, synthesizes communication data to provide actionable insights for managers to boost effectiveness within the organization.
Backed by investors including Abundance Partners, IA Ventures, Strauss Zelnick, Aaron Stone and John Maloney, Lua delivers powerful communication to enterprises across a range of verticals, including healthcare, logistics, hospitality and retail. Lua also provides government-grade protection as a trusted vendor for the Department of Defense.
For more information, please visit: https://getlua.com/