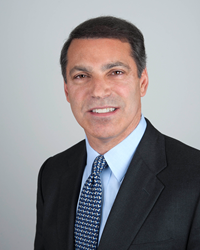 We are often able to save our clients thousands of dollars, simply by conducting a policy review and implementing the appropriate changes.
Edison, NJ (PRWEB) April 16, 2015
Employee benefit and human resource innovator CheckPoint HR, Inc. today unveiled new executive benefit services designed to help businesses attract and retain top talent and protect the organization financially in the event of an unexpected loss.
The company introduced these services to meet employer demand for premium-level benefits and compensation valued by senior executives and other key employees. Under the new program, CheckPoint HR benefit consultants will work with employers to design executive benefits programs that meet their specific objectives and complement existing employee benefit packages.
"Retaining top talent is a key goal for most businesses," said Jim Pugliese, chief executive officer of CheckPoint HR. "To attract the most talented executives, employers need to go beyond typical retirement plans and stock option packages. An executive benefits program can close the gap by providing a premium level of benefits and compensation while offering tax advantages for the executive and employer alike. It can also return the organization to its pre-loss financial position in the event of the unexpected death of a key employee."
Products offered will include individual life insurance, non-qualified deferred compensation plans, key employee insurance, business continuity insurance, and more. For employers who currently offer executive benefits, CheckPoint HR will conduct policy reviews to uncover cost-saving opportunities and address any shortfalls or compliance concerns.
"We are often able to save our clients thousands of dollars, simply by conducting a policy review and implementing the appropriate changes," said Pugliese. "Any employer who hasn't reviewed his or her company policies within the last five years should probably do so," he added.
The addition of executive benefit services aligns with CheckPoint HR's innovative business model, which unifies employee benefits, human resources and payroll with one proficient partner on one technology platform.
###
About CheckPoint HR
A total employee benefit and human resource solutions provider, CheckPoint HR empowers businesses of all sizes to save money and administrative resources while offering more choice and flexibility to employees. Our expert employee benefit team offers unrivaled expertise in employee benefit strategy, selection and administration. Our proprietary insurance marketplace, CheckPoint Choice, delivers a full-service private exchange that is affordable and easy to manage. Our technology fully automates the HR and employee benefits process from recruitment through retirement. Collaborating with our employee benefit and human resource experts, CheckPoint's software developers incorporated key industry best practices into a compliance-aware rules engine that takes the guesswork out of employee benefits and HR. The result is efficiency, accuracy, risk mitigation and significant cost savings. To learn more, visit http://www.checkpointhr.com or view a short video at https://www.youtube.com/watch?v=Xo5QBNX1Kw4.