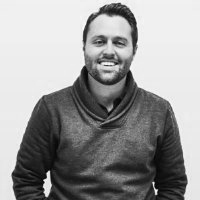 Nashville, TN (PRWEB) April 18, 2015
Once a community branding expert, always a community branding expert. Nashville-based agency North Star Destination Strategies has welcomed former Director of Marketing Anthony Domine back to the fold, this time in the position of Vice President of Marketing. Anthony spent the last year in the competitive health care marketplace honing his marketing skills in the areas of digital marketing, consumer research, and media planning – critical skills for helping communities become more competitive in the 21st century.
"Anthony is a big-picture, strategic thinker who really understands the complex and nuanced nature of community branding," explains Don McEachern, president and CEO of North Star. "More than that, he really understands our clients and potential clients . . . what they need and the most cost-effective way to get there. His time spent pursuing and building complementary skill sets has opened up endless new solutions for our clients in the areas of market research, consumer behavior research and sales and digital marketing."
Anthony has more than a decade of marketing and sales experience for special events, start-ups, publishing house and health care corporations including My Health Direct. Throughout his career his primary area of focus has been making communities more competitive through activities including research, strategic planning, graphic design and branding. He has a marketing degree from Belmont University where he received Lambert Award for Outstanding Achievements in Marketing.
"I'm excited to be back at North Star," said Anthony. "Our work, the culture of this company, the passion of my coworkers, and the relationships we develop with our clients is unmatched. I'm eager to rejoin the team as we continue to lead the nation in developing distinct place brands."
North Star Destination Strategies is a leader in the field of community branding, having worked with more than 200 communities from coast to coast. Dedicated to making communities more competitive, North Star specializes in research, strategy building, creative development, community outreach and brand identity implementation.