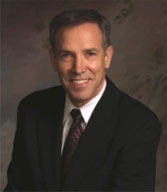 "I've become convinced that the placement of the teeth and jaws have a significant impact on someone's airway.
Los Angeles, CA (PRWEB) April 21, 2015
"I've become convinced that the placement of the teeth and jaws have a significant impact on someone's airway. By extension, airway health impacts pain patterns, the onset of chronic disease, and longevity. 'Orthodontic Success in the Coming Post-Retraction World' will present how orthodontics can affect the airway - both positively and negatively," says William M Hang, DDS, MSD.
Airway health, or lack thereof, can play an enormous role in breathing and sleep breathing issues. Untreated Obstructive Sleep Apnea - where breathing ceases for 10 sec to over a minute – is known to put someone at risk for cancer, diabetes, heart attack, and stroke.
AIRWAY-kening University, founded by Dr. Hang, is happy to have OSA University as a sponsor for the upcoming seminar "Orthodontic Success in the Coming Post-Retraction World". Both organizations, in parallel efforts, strive to educate on the importance of a healthy airway which is essential to a healthy and vibrant life.
This course is designed for the restorative dentist, orthodontist, interdisciplinary team and dentists who treat TMJ and/or do orthodontics. Attendees will learn to understand the intimate relationship of the teeth and TMJ pain patterns, how to effectively create space in the mouth and airway (even on a post-retraction patient), and alleviate TMJ issues to improve their long-term success case percentage in their practice, all while creating beautiful smiles!
Dr. Howie Hindin testifies, "if you are a restorative dentist or orthodontist, consider attending this Bill Hang course on creating space for the airway and optimizing aesthetics and health. Restore your patients to a better breathing position, with an improved appearance and less risk of failure. This course will change your practice, your life and the lives of your patients."
Each doctor will receive 16 CE credits with attendance. To learn more and register for "Orthodontic Success in the Coming Post-Retraction World" please click on this link: Face Focused.
ABOUT DR. BILL HANG
Dr. William M. Hang, DDS MSD graduated with honors from the University of Illinois and received his MSD in Orthodontics at the University of Minnesota in 1974. He is affiliated with the California Dental Association, California Association of Orthodontists , American Dental Association, American Association of Orthodontists and the American Academy of Craniofacial Pain. Dr. Hang is the founding President of the North American Association of Facial Orthotropics. He is also a board member of the American Association of Physiological Medicine and Dentistry and Academy of Orofacial Myofunctional Therapy. Dr. Hang has committed his career to advancing a paradigm of thinking in orthodontics that rejects traditional retractive techniques in patients of all ages. His Face Focused® treatment techniques are designed to: develop the jaws forward, never backward; work toward proper facial balance; create pleasing facial appearance; protect and/or expand the airway; and produce broad smiles that are complete to the corners of the mouth.
ABOUT OSA University
OSA University is an online education platform dedicated to training dental sleep medicine team professionals. OSA-U courses are designed to optimize dental sleep medicine protocols and maximize patient success. The OSA University program consists of eight courses with specific, individual course goals and objectives. The ease and convenience of the courses allows for multiple viewing of the material and immediate education accessibility. Once completed, the team member achieves AGD accreditation and OSA-U Alumni elite status. The alumni program is designed to encourage continued dental practice success through challenges and rewards for the "team" members.
For more information on OSA University please visit OSAUniversity.org or email the university enrollment office at info (at) osauniversity.org.