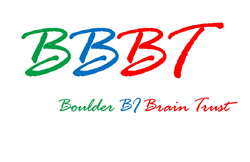 We are delighted to have the opportunity to present to the BBBT. – Roland Bullivant, Director of Sales and Marketing, Silwood Technology
Boulder, Colorado (PRWEB) April 20, 2015
On Tuesday, April 21, 2015, Silwood Technology's Technical Director, Nick Porter, and Sales and Marketing Director, Roland Bullivant, will brief BBBT members on how Safyr® provides a radical and effective alternative to the time-consuming, inaccurate, and mostly manual practices for locating the right tables in large, complex, and often customized packages from vendors such as SAP, Oracle, and Salesforce.
"Finally, we are getting technologies that truly help implementers to get a handle on the complex metadata behind such massive database schemas as SAP, Oracle, and Salesforce.com," said BBBT Founder, Claudia Imhoff. "Silwood has developed mature modeling and metadata solutions that solve the difficult problems of accessing, understanding and mapping these obtuse schemas."
"Whilst we have developed an impressive list of customers (e.g. AMD, Costco, Boeing, Hydro Tasmania, P&G, Dept. of Homeland Security, RBS, BP and more) and a strong partner community (IBM, CA, ASG etc.) over the years, our product is still largely unknown," said Mr. Bullivant. "So, we are delighted to have the opportunity to present to the BBBT."
A podcast summarizing the presentation will be available at the BBBT podcasts page and a video of the presentation will be available at the BBBT videos page.
About BBBT
The Boulder Business Intelligence Brain Trust has served the BI industry since 2006. It is a consortium of over 180 industry analysts, experts, and practitioners from around the world. BBBT hosts BI industry vendors who provide extended, interactive briefings, streamed live as webinars exclusively to BBBT members. It's a reciprocal arrangement, the members receive the latest information on current and planned BI tools and technologies, and the vendors get valuable feedback on their offerings, marketing, and messaging.
About Silwood Technology
Silwood Technology is the leading supplier of tools & services that enable enterprise architects and data modelers to explore, discover and visualize the data structures and relationships of large Enterprise Application Packages such as SAP, SAP BW, Salesforce, PeopleSoft, JD Edwards, Siebel and Oracle E-business Suite.
Silwood Technology's unique toolset, Safyr® allows users to build up their own domain knowledge of these complex application packages in support of key projects such as Data Modelling, BI/Data Warehousing, Master Data Management, Data Integration and Enterprise Application Integration as well as Data Lineage, SOA, Enterprise Architecture and Test Data Management.
To learn more about Silwood Technology please visit http://www.silwoodtechnology.com.
Note: SAP is the trademark or registered trademarks of SAP AG. All other company and product names may be trade names or trademarks of their respective owners.