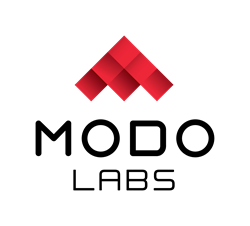 "It is our priority that customers are able to build and enhance their unique mobile presence in the most dynamic, rapid and cost-effective way possible, so that they can focus on what matters most on their campus." Stewart Elliot, CEO, Modo Labs
Cambridge, MA and South Bend, IN (PRWEB) April 27, 2015
Modo Labs, Inc., provider of a leading mobile engagement platform for universities and enterprises that empowers both technical and non-technical staff to quickly create mobile campus apps, today announced the next release of its mobile platform, Kurogo 2.3. The platform is being released today at the 3rd Annual Kurogo HigherEd User Conference at the University of Notre Dame, where conference attendees will receive a detailed look at the new features and enhancements.
The Kurogo Platform is the first solution that puts mobile implementation and deployment capabilities directly in the hands of non-developers, while also allowing extensions that address the unique needs of each customer. At the heart of Kurogo is a Mobile-Optimized Middleware™ platform that accesses and quickly mobilizes any data source, such as maps, transit information, dining menus, news, courses, and more, in a unified campus app. This dramatically reduces mobile development time and costs for universities and large enterprise organizations. In addition, its Kurogo Publisher tool allows non-technical marketing or business owners to create and add app modules in hours for special purposes or events, such as new student or employee orientation, or other programs.
The next generation platform, Kurogo 2.3, builds on the success of Kurogo 2.2 and provides a new level of mobile app functionality. The enhancements underscore Modo Labs' commitment to providing customers with tools that empower them to quickly and efficiently create and deploy mobile apps, while also ensuring a deep, rich, highly differentiated user experience. Some of the enhancements in Kurogo 2.3 are listed below.

New Publisher Template – Modo Labs' Publisher template library continues to grow, ensuring that customers can easily create unique apps that draw attention. The newest template allows non-technical users to produce distinctive pages with text hover capabilities, which is unlike any other user interface available.
Web Fonts – An array of new web fonts are available that add visual impact to any app.
Pathfinding – Customers can now easily create pre-determined paths on maps for student move-in day, emergency evacuation routes or many other purposes.
Module Favoriting – In a new generation of user-controlled UI, users can now always find what they want in an app quickly and easily by "favoriting" their most frequently used modules on the home page and in navigation menus.
Expanded Admin Roles – Administrators can be designated and given controlled access to work on only certain components or modules of the system. With this functionality, customers can now share and delegate different levels of admin access so anyone can contribute to building apps or updating content.
Enhanced Deployment Workflow – Customers can exert greater control over app deployment by releasing only those modules that are ready for prime time, while keeping others undeployed. With Kurogo's dynamic live application technology, these "delayed" modules can be made available at any time into a deployed campus app, without requiring a return to the app store.
"It is our priority that customers are able to build and enhance their unique mobile presence in the most dynamic, rapid and cost-effective way possible, so that they can focus on what matters most on their campus – engaging students and employees. The powerful upgrades included as part of the Kurogo 2.3 Platform advance this goal by making it easier than ever to create industry-leading mobile apps and to provide the best possible mobile experience," stated Stewart Elliot, CEO of Modo Labs.
Additional information about Kurogo 2.3 can be found here: http://www.modolabs.com/resource/kurogo-2-3-update/
About Modo Labs, Inc.
Modo Labs offers a complete mobile solution that empowers ordinary people to create extraordinary campus apps. Any non-technical person can create a mobile experience in hours that engages students or employees. Pre-built modules leverage any data (indoor and outdoor maps, courses, social, video, dining, transit, athletics and more) and deliver it to a central campus app for a deep integrated user experience. Simple authoring tools make it easy to dynamically create and instantly deploy any other event or activity module across all mobile channels, such as for admissions, orientation, benefits, and more. Hundreds of universities and organizations in more than 30 countries use solutions from Modo Labs to deliver rich mobile websites and native apps. Modo Labs is headquartered in Cambridge, MA. Interested parties can learn more about Modo Labs at http://www.modolabs.com.