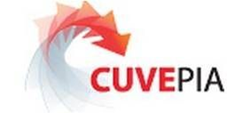 San Francisco, CA (PRWEB) April 17, 2015
CUVEPIA, Inc., a leader in cyber security solutions in South Korea, announced the introduction of its next generation endpoint security, KWON-GA Behavior Monitoring and Analysis solution to the U.S., North America. Cuvepia will be exhibiting at the Korea Pavilion located at the RSA Conference at Moscone Center in San Francisco April 20-24th.
CUVEPIA's KWON-GA provides real-time endpoint hacking threat detection and response by monitoring PC's, laptops, and, servers for abnormal behaviors. Using advanced methods and technology, KWON-GA monitors endpoints for threats including APTs (Advanced Persistent Threats) and Zero-Day attacks to help organizations detect and analyze activities at each stage of the attack to quickly resolve incidents.
KWON-GA Hacking Detection & Response Highlights:

Detects advanced threats, APTs on endpoints
Identifies compromised endpoints
Monitors Process, File System, TCP activities
Analyzes and reports abnormal activities on endpoints
Determines whether the final IP address is internal or external in real-time
Traces the invader's external penetration route and indicates the final IP address
Powerful search function to retrieve incident reports
Operates in stealth mode (undetectable to hackers)
Organizations are increasingly at risk by sophisticated threats including APT's and unknown attacks that are bypassing existing security and exploiting vulnerabilities on endpoints (desktops, laptops, and servers)—disrupting services and stealing valuable data causing financial loss and damaging brand reputation.
Seok-Chul Kwon, CEO of CUVEPIA, Inc., stated that, "today's advanced attacks are bypassing legacy signature based security solutions such as antivirus and firewalls resulting in countless numbers of data breaches. It is impossible to stop all hacking attacks from penetrating your network, therefore, it is critical that organizations deploy endpoint security solutions that more thoroughly prevent, detect and respond to sophisticated attacks rather than scanning for known threats. CUVEPIA provides organizations with an advanced endpoint hacking behavior security solution that is simple and effective to detect advanced threats and reduce response time."
CUVEPIA is exhibiting at the RSA Conference in San Francisco from April 20-24 to showcase the KWON-GA product. The RSA Conference attracts the world's best and brightest to learn more about the growing IT security field.
About CUVEPIA
Founded in 2010, CUVEPIA combines the unique experience and know-how of IT Security and White Hacking techniques to detect advanced threats in real-time and secure sensitive data.
For more information, contact CUVEPIA, Inc.
Nathan Yim
Email: Nathan(at)cuvepia(dot)com
http://www.cuvepia.com
"The RSA Conference is an ideal platform to introduce Cuvepia's technology to US markets. Our overarching goal is to build stronger partnerships and key alliances between Cuvepia in the US and Korea," said Changyup Na, General Director, KOTRA Silicon Valley.
Event Dates and Location:
April 20-24
Moscone Center, 747 Howard Street, San Francisco, CA 94103
Event website: http://www.rsaconference.com
About the RSA Conference
RSA Conference - Where the world talks security
RSA Conference is helping drive the information security agenda worldwide with annual industry events in the U.S., Europe and Asia. Throughout its history, RSA Conference has consistently attracted the world's best and brightest in the field, creating opportunities for conference attendees to learn about IT security's most important issues through first-hand interactions with peers, luminaries and emerging and established companies. As the IT security field continues to grow in importance and influence, RSA Conference plays an integral role in keeping security professionals across the globe connected and educated.
RSA developed RSA Conference in 1991 as a forum for cryptographers to gather and share the latest knowledge and advancements in the area of Internet security. Today, RSA Conference and related RSA Conference branded activities are still managed by RSA, with the support of the industry. RSA Conference event programming is judged and developed by information security practitioners and other related professionals. Visit: http://www.rsaconference.com.
About KOTRA (Korean Trade ­‐Investment Promotion Agency)
KOTRA is a state-funded trade and investment promotion organization operated by the Government of South Korea. KOTRA was established in 1962 as a national trade promotion organization. Since then, it has facilitated Korea's rapid export-led economic development through various trade promotion activities such as overseas market surveys and business matchmaking.
KOTRA Silicon Valley has over 50 companies from Korea located at their offices in Silicon Valley and helps facilitate business partnerships and alliances with US Companies.
Visit: http://www.kotrasv.org or http://english.kotra.or.kr/kh/index.html for more information.
###