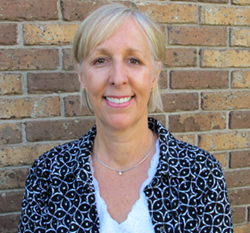 Fridley, MN (PRWEB) April 16, 2015
Dr. Lisa Murray of Moore Lake Dental is pleased to announce that she now offers Invisalign®. This effective system is proven to straighten teeth without the fuss and difficulty of wires or brackets. In their place, patients wear invisible aligners that they may remove for eating, brushing and flossing. Not only do the aligners attract less attention, they are also much more comfortable because they have no sharp edges to dig into the tongue or cheeks. Those who need braces in Fridley, MN, have more opportunities than ever before to get the high level of care they deserve.
Invisible aligners have already proven their worth as they help people across the country improve their smiles. The system works by slowly shifting teeth into better placement through the use of aligners. Dr. Murray begins treatment by creating an entire series of unique aligner trays, based on the specific shape and position of a patient's teeth. She then prescribes a treatment plan with a new aligner approximately every two weeks, to be worn around-the-clock, except when eating or performing dental hygiene routines. The teeth adjust by moving as they would when braces are used in Fridley, MN. The biggest difference is that braces depend on brackets and wires to pull the teeth into position while the aligners rely on slow but steady pressure.
Invisalign® requires fewer visits to the dentist than do traditional braces because there is no need for adjustments. Dr. Murray periodically evaluates progress so she can make changes to the treatment plan if necessary, but patients can expect to spend less time in the dental chair and more time enjoying their lives. The entire process generally takes only nine to 15 months and it eliminates most of the discomfort of braces. Because Invisalign® appliances do not contain any metal or have sharp edges, there is nothing to cause sores or pain in the mouth. Social discomfort is also eliminated since associates cannot see the aligners, much less become distracted by them.
Those who are considering obtaining braces in Fridley, MN, have a new alternative to consider. Anyone interested may visit Dr. Murray's website or call her office for additional information. She is also happy to provide no-obligation consultations to discuss how invisible appliances would affect individual situations.
About the Doctor
Moore Lake Dental is a general practice offering personalized care for patients in Fridley, MN. Dr. Lisa Murray is passionate about dentistry and strives to offer her patients the latest in dental technologies and services. Dr. Murray earned her dental degree from the University of Minnesota and has participated in the 21 Century Study Club and the Metro Women's Study Club. In addition, she is an active member of the American Dental Association, the Minnesota Dental Association and the World Clinical Laser Institute. To learn more about the services offered at Moore Lake Dental, please visit their website at http://www.moorelakedental.com or call (763) 571-5497.