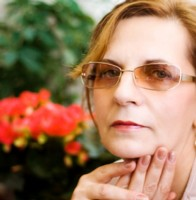 Patients without radiation...had a shorter survival period.
Raleigh, NC (PRWEB) April 18, 2015
Patients who undergo radiation for a hematologic cancer run the risk of developing mesothelioma later in life, but the disease is likely to differ in some important ways from mesothelioma that is unrelated to radiation. Surviving Mesothelioma has just posted the details of this new study on its website. Click here to read it now.
Scientists from China, the US, and Australia compared the cases of 45 patients who had both a hematologic cancer (like lymphoma or leukemia) and mesothelioma. They found significant differences between the patients who had had radiation and those who did not.
"Patients without radiation were older than patients who received radiotherapy, had a shorter interval from diagnosis of hematologic malignancy to that of mesothelioma, and had a shorter survival period," reported study author Xin Li, MD, of the Tianjin Institute of Respiratory Diseases in Tianjin, China.
Patients who had radiation for their hematologic cancer and later developed mesothelioma were more likely to develop the epithelioid subtype of the disease, which tends to be more responsive to treatment than other types.
"This study is further evidence of the link that exists between ionizing radiation and mesothelioma," says Surviving Mesothelioma Managing Editor Alex Strauss. "Patients considering radiotherapy for a hematologic cancer, or those who have had it, should at least be aware of this risk."
To read more about the differences between the two groups of patients and the relationship between these two cancers, see Mesothelioma and Hematologic Cancers: The Radiation Connection, now available on the Surviving Mesothelioma website.
Li, X, et al, "Malignant (Diffuse) Mesothelioma in Patients with Hematologic Malignancies: A Clinicopathologic Study of 45 Cases", April 6, 2013, Archives of Pathology and Laboratory Medicine, Epub ahead of print. http://www.archivesofpathology.org.pinnacle.allenpress.com/doi/pdf/10.5858/arpa.2014-0569-OA
For nearly ten years, Surviving Mesothelioma has brought readers the most important and ground-breaking news on the causes, diagnosis and treatment of mesothelioma. All Surviving Mesothelioma news is gathered and reported directly from the peer-reviewed medical literature. Written for patients and their loved ones, Surviving Mesothelioma news helps families make more informed decisions.