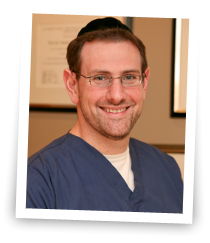 Santa Monica, CA (PRWEB) April 16, 2015
Patients with gum disease in Santa Monica, CA, can now receive laser gum surgery from Dr. David Peto's periodontal practice. The LANAP® protocol is a quick and minimally invasive treatment method, compared to other surgical options. Gum disease patients who are interested in reducing their discomfort both during and after treatment are invited to find out more about this revolutionary laser surgery method.
Dr. David Peto is pleased to offer the LANAP® protocol at his Santa Monica practice. Patients who are suffering from common gum disease symptoms, such as severe bad breath or bleeding gums, now have an alternative treatment option for gum disease in Santa Monica, CA. Traditional gum disease treatments are often more painful than laser surgery and typically require extensive recovery time. Laser surgery not only cuts back on the amount of discomfort and bleeding that patients experience, but it also requires a much shorter healing period.
Gum disease is a huge issue in the United States, with nearly 50 percent of the population suffering from a variety of gum disease symptoms. Although the condition is widespread and causes a significant amount of discomfort, many people do not seek treatment for their symptoms. The decision to forego treatment may be partially due to fear of undergoing an invasive gum surgery. Long recovery periods may also deter some from seeking traditional procedures. Laser gum surgery is a convenient answer to both of these concerns because it is minimally invasive and requires very little downtime.
In addition to being more convenient and less invasive, laser surgery does not require a single incision or stitch. It is performed with the use of a sophisticated and highly accurate laser that is specifically designed to target and remove inflamed gum tissue. There is very little disturbance to surrounding tissue, which helps to reduce inflammation and bleeding associated with traditional gum disease treatments.
Patients with gum disease in Santa Monica, CA, are invited to call Dr. Peto's office and find out if they are good candidates for the LANAP® protocol.
About The Doctor
Periodontal Health Specialists is a periodontal practice offering individualized care for patients in and around Beverly Hills, CA. Dr. David Peto is a board certified periodontist. He earned his dental degree from the Faculty of Dentistry at the University of Toronto and completed a general practice residency at the University of Southern California in Los Angeles. He then completed a three-year postgraduate program in periodontics at the University of Texas Health Science Center Dental Branch. Dr. Peto is up to date on the latest technologies and active in dental research. He is also currently clinical faculty at the University of California Los Angeles. Dr. Peto is a member of the American Dental Association, California Dental Association and American Academy of Periodontology among others. To learn more about the services available at Periodontal Health Specialists, please visit their website at http://www.weloveperio.com or call (310) 573-8680.