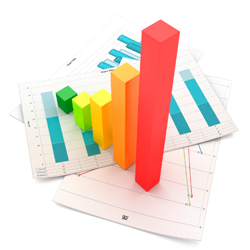 (PRWEB) May 05, 2015
SkillPath Seminars, the nation's leader in business skills training since 1989, is excited to announce an upcoming public seminar for any current Excel user wanting to take their software skill set up to the next level. Advanced Microsoft® Excel® Techniques, presented through CompuMaster, SkillPath's computer division, is a hands-on, power-skills workshop designed to enhance existing Excel abilities and introduce brand-new tips on how to confidently tackle complex data analysis and advanced charting and graphing issues—and create professional-looking forms and PivotTable reports with ease.
A veteran engineer in attendance gave this testimonial: "Great time-saving tips. Learned so many useful things I had to write a 'to-do' list for when I go back to work."
And now Advanced Microsoft® Excel® Techniques is taking local enrollments. Seminar attendees will enjoy the chance to get away from the office for two days to learn from professional Excel trainers with track records of expertise, motivators selected for their in-the-trenches experience who won't be stumped by tough questions and specific audience dilemmas.
Two fast-paced days full of fun and facts cover every facet of Excel, including demonstrations and hands-on exercises on advanced functions like custom fill lists, custom forms, installing and using the Analysis ToolPak, using Sparklines, reporting with PivotTables and PivotCharts, implementing VBA, publishing to the Web and securing important data.
Who will benefit from this course? This event is for casual Excel users who want to become Excel power users or intermediate to advanced Excel users who want to enhance their skills and discover new tricks, including people in the financial industry, human resources personnel, insurance staff, inventory and purchasing managers—anyone using Excel who wants to take it to the max.
A sample of the topics covered in this powerful course include: Spending minutes (not hours) creating professional-looking forms … Adding data entry control items to worksheets, including combo boxes, list boxes, option buttons and many others … Saving time with the Excel Web Data add-in feature … Taking advantage of the Analysis ToolPak to make complex data analysis a snap … Mastering advanced PivotTable settings … Using the Project Explorer and Visual Basic® Editor, Sparklines, slicers and the search filter—as well as other new and updated features … and much, much more!
Another recent participant in this Excel course had this to say about her experience: "The tips were simply awesome—they will make me more efficient and productive in my job. Highly recommended!"
The cost of this popular course is $399. Enrollment can be done by phone, e-mail or on-line. To sign up for classes or for more information on Advanced Microsoft® Excel® Techniques, see http://www.skillpath.com. SkillPath also offers local seminar updates and special e-mail only discounts at http://www.skillpath.com/?emr.
About CompuMaster:
CompuMaster, SkillPath Seminars' computer training division, provides practical, convenient software/hardware training opportunities for businesspeople who are ready to re-tool and re-charge their professional careers. Their unique brand of training enhances skills, saves time and money and contributes to career and organizational success. They accomplish all this through public seminars, customized on-site coursework and take-away training resources that keep careers on the grow. SkillPath has trained millions of people since 1989—at Fortune 500 corporations, small businesses, government agencies and not-for-profit organizations—and they promise a great learning experience at each workshop or training conference. Their 100% money-back guarantee is proof of their commitment to everyone's success.
All trademarks are property of their respective owners. SkillPath claims no interest in the trademarks.