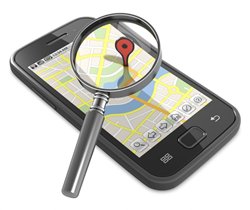 The issue in question is the short notice and limited resources that many small businesses have to work with," -- Greg Walthour .
(PRWEB) April 20, 2015
There are a lot of things that make industry insiders wonder about Google's decision to "penalize" web sites that are not deemed mobile-friendly as of April 21*. Why punish so many for something that is not a simple fix? Why the short time frame? Businesses essentially only had a few weeks to get it done. What about the millions of small shops who rely on the Internet for business but don't have the time to keep up on trends, the money or the know how to fix the problem?
"It makes me ask…Google, are you serious?" pondered Greg Walthour, CEO of Colorado SEO an SEO and Internet marketing company focused on profitability optimization for online businesses.
"We understand the reason for the algorithm change and we think it's a good one. The issue in question is the short notice and limited resources that many small businesses have to work with," Walthour added.
The other strange thing about this particular update is that typically Google doesn't announce algorithm changes, so precisely, like they have with this one. Normally, updates are hinted at and then announced after the fact. Industry trades will post stories guessing that a change is taking place as they see their own client sites impacted and wonder why.
There is no question that in the world is heading quickly toward mobile. But not all interaction with the Internet is done on a mobile device. In fact, there are indicators that mobile users don't use their mobile devices to conduct Internet searches as often as you'd think. Most of the searches are done on other devices. So why such a hard push from Google now? Why not a more gradual implementation?
Google has appeared to back off a bit since its announcement. Right off the bat they said that sites will be evaluated on a page-by-page basis so some pages will rank even if the entire site is not mobile-friendly. And, more recently, Search Engine Journal reported that the mobile-friendly update will only impact Google's organic mobile search listings, often referred to as the "10 blue links". Apparently, the change will not impact listings in the local pack. This may be good news for locally based businesses. Never the less, the planned change will likely have a significant impact and has been dubbed "mobilegeddeon" by the industry.
It begs the question, what happens when most companies are not compliant? Will the change actually take place? Will it really make a difference if no one is mobile-friendly? Will they all simple drop as a group?
Mobilegeddeon is mere hours away. Walthour and his team plan to monitor search results across 200 + domain names and will report results back next month. Stay tuned for recent SEO updates, by visiting ColoradoSEO.com
*As reported by Google Webmaster Central on February 26, 2015: http://googlewebmastercentral.blogspot.com/2015/02/finding-more-mobile-friendly-search.html
About Colorado SEO
Colorado SEO is an SEO and Internet Marketing Company focused on organic SEO, PPC, conversion rate optimization, and social media. They have been helping clients rank at the top of the search engines for more than 17 years.
Greg Walthour can be reached at:
http://www.coloradoseo.com
719-351-0613
walthour(at)rmi(dot)net