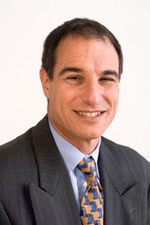 San Jose, CA (PRWEB) April 27, 2015
The most critical decision a refractive surgery candidate will make is selecting a surgeon. Multiple factors must be considered, including surgical experience, clinical expertise and patient outcomes.
For doctors Katie Rodan and Kathy Fields, the founding dermatologists behind Proactiv Acne Treatment system, selecting a laser eye surgeon was simple. "Choosing Mark Mandel, MD, was easy for me, because his reputation and expertise are well known to me and other doctors within the medical community," says Dr. Rodan. "For me, Dr. Mandel is the only choice for laser vision correction."
"These are my eyes. I wasn't taking any chances. All referrals led to Dr. Mark Mandel," adds Dr. Fields. "He absolutely changed my life. I have sent over a dozen patients to him who are equally happy. He is the doctor for your precious eyes."
Doctors Rodan and Fields aren't the only doctors that have chosen Dr. Mandel for laser vision correction. Hundreds of physicians, surgeons and optometrists have trusted Dr. Mandel to perform refractive surgery on themselves, their staff and their family members. He is widely known as "The Doctor's Doctor."
Dr. Mandel's Tips
Dr. Mandel has several tips for individuals seeking a refractive surgeon. When choosing a surgeon, the most important factor to consider is the surgeon's experience treating nearsightedness, farsightedness and astigmatism. Fellowship training is essential, according to Dr. Mandel. The surgeon should dedicate a substantial portion of his or her practice to refractive surgery, and perform hundreds of procedures each month. At a minimum, Dr. Mandel says, the surgeon should have performed 10,000 procedures.
Another important factor is proven skill and experience using multiple surgical techniques. Patients have different needs; a qualified surgeon is one that offers several treatment choices to accommodate those needs.
It is also important that the refractive surgeon uses state-of-the-art technology, including FDA-approved lasers that are regularly serviced by the manufacturer. This equipment will enhance the safety and precision of laser vision correction.
Finally, the right surgeon will have a warm and caring demeanor. Dr. Mandel believes that patients should feel comfortable with their surgeon on a personal level for the surgical experience to be pleasant and successful. A trustworthy surgeon will welcome all questions and explain them patiently and thoroughly.
When all of these criteria have been met, the patient has found the best surgeon for their vision correction treatment, says Dr. Mandel.
Dr. Rodan recalls her experience choosing a doctor. "Having this 'inside information' from within the medical community was invaluable to me. I constantly recommend Dr. Mandel as the "best there is" to my patients, friends and family … and everyone is thrilled with their results!"
Dr. Fields believes her experience with Dr. Mandel was life changing. "I think of Dr. Mandel every day since the procedure."
More about Mark Mandel, MD
Mark Mandel, MD, has been serving Bay Area patients since 1983. He has performed more than 60,000 LASIK procedures and 20,000 cataract and intraocular lens (IOL) procedures.
Dr. Mandel is a graduate of Oxford University and the UCLA School of Medicine. He completed his ophthalmology residency at Pacific Presbyterian Hospital and subspecialty fellowship training in corneal and refractive surgery at the University of Iowa. Dr. Mandel is committed to the safety, satisfaction and success of his laser vision correction patients.
For more information about Dr. Mandel, please call 877-210-2020 or visit http://www.optimaeye.com/.