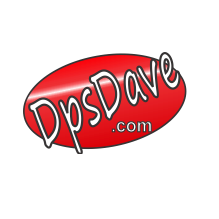 Here you will get small company service, with big company quality, especially with new technology such as this
Philomath, OR (PRWEB) April 17, 2015
Slide conversion can be difficult, especially since slides are made at 5,000 DPI. If scanned at a resolution lower than 5,000, the quality of the image begins to noticeably suffer, causing it to become blurry and out of focus.
While higher resolution capability has always been available, it came with a very high price tag. In order to make high resolution scanning more accessible to their customers, the staff at DPSDave.com, LLC invented a new method that allows the company to offer high resolution scanning below the market price. "We are very excited to be able to offer this to our customers at an affordable price," said David Orr, President of DPSDave.com, LLC.
Depending on the volume of each order, DPSDave.com, LLC is offering high resolution scanning at 35 cents/ea. for low volume orders and 17 cents/ea. for high volume orders, which are considered orders of 500 slides or more.
DPSDave.com, LLC's affordable high resolution scanning method involves taking a slide and putting it into a feeder magazine. Equipment will then take it out of the feeder, clean it, scan it, and return it to the feeder magazine. The high level of resolution is achievable because DPSDave.com's staff built the equipment that scans the slide. The slides are returned to the customer and the new, digital copies are burned onto an optical disk.
This method of high resolution slide scanning allows DPSDave.com to match the quality of the digital scan to the same quality the customer remembers when the image was projected onto a screen long ago. It's common for customers to arrive with slides that have faded over time, making old photo digitization or slide conversion necessary. However, after viewing the digital copies of their images after the color and quality have been restored, many customers ask DPSDave.com to dispose of their old slides even though they are reusable.
"We are a small company and we take our business very personally. If you have a problem, question or concern, all you have to do is contact us and we will personally take care of the issue. Here you will get small company service, with big company quality, especially with new technology such as this," said Orr.
About DPSDave.com, LLC
DPSDave.com, LLC can help with a variety of photographic needs, namely photo scanning and slide scanning services. They can print to economy, high definition, or presentation quality. DPSDave.com can do amazing things with fade restoration, resolution, and dynamic range. To learn more about their services, visit http://www.dpsdave.com