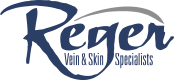 Fractional CO2 helps with tightening and reduces the amount of skin you have in that area.
The Woodlands, TX (PRWEB) April 21, 2015
­Reger Vein & Skin Specialists, based in The Woodlands, TX, is pleased to announce its latest eye lift service. The new treatment uses CO2 fractional laser technology, a non­surgical procedure designed to reduce fine lines and wrinkles, lift the brows and forehead and reduce eyelid drooping that can occur with aging and sun damage.
Dr. Gregg Reger, M.D., explained that this latest process can give men and women a younger look by rejuvenating and resurfacing the skin around the eyes and eyelids, and it can even reduce acne scars. This eye-lift procedure offers long-­lasting results and can also be performed on the forehead to help lift the brow.
The new eye lifts at Reger Vein & Skin Specialists use a process that helps remodel the skin, so it is smoother and tighter and lifts the upper eyelids more.
Many people who have sagging or drooping eyelids turn to Botox, and while this is very effective on crow's feet, it only provides a small lift in the brow, Dr. Reger says. If Botox has been ineffective in treating this condition, he says that the CO2 fractional laser technology may be the solution.
"Botox is helpful for crow's feet because it's a relaxing agent," Dr. Reger explains, "but it doesn't change the surface of the skin. Fractional CO2 helps with tightening and reduces the amount of skin you have in that area."
However, says Dr. Reger, Botox and fillers can be added to the procedure in order to extend and enhance the results.
The technique is appropriate for those who have mild to moderate eyelid drooping, Dr. Reger says. His clinic is unique in that most others do not yet offer the fractional CO2 treatment for this condition.
Patients who are worried about how invasive a traditional eyelid surgery can be will appreciate this new outpatient procedure, according to Dr. Reger.
The treatment only takes about 45 minutes and will result in a week's worth of recovery at the most. Patients should only see some redness in the first week, but they will notice the quick response in smoothness around the eyes right after they have received the treatment.
Dr. Reger says that the only other comparable treatment involves chemical peels.
"By comparison, CO2 is far more precise and controllable," Dr. Reger explains. "It isn't a full peel of all the skin; it's finely focused."
How does it work? "A pinpoint beam turns on and off rapidly while scanning the area, only treating a portion of the skin, making the recovery time much quicker," he says.
Whenever assessing problems with the surface of the skin, such as wrinkling, large pores or droopy skin, doctors will often suggest a tightening treatment -- ­­usually a peel. As Dr. Reger explains, peels can change the skin texture and make it smoother, but other treatments can do more than they need to.
"What we like about the fractional peel is that you're only hitting 20% of the skin, while the other 80% is spared," he says. "The older laser treatments cannot boast a quicker healing time."
About Reger Vein & Skin Specialists
Reger Vein & Skin Specialists offer a wide variety of medical spa services using the most advanced technologies available. Their offerings include laser hair removal, vein treatments, injectables, Juvederm, acne treatments, skin tightening, and more. To learn more, visit http://www.veinandlaser.org