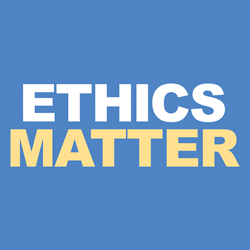 In a multicultural, multipolar world, how can we learn to talk to one another? Ethics, the language of shared values and not competing interests, is the universal language.
New York, NY (PRWEB) April 20, 2015
Carnegie Council for Ethics in International Affairs announces its exciting upcoming events, which are open to the public and held in New York City.
Attend the events at Council Headquarters: 170 E 64 St, New York City, 10065.
Register at http://carnegiecouncil.eventbrite.com
Or watch them live online: http://www.carnegiecouncil.org/live
Full transcripts, audios, podcasts, and videos will be posted soon after the events.
April 22, 2015, 6:00PM ET
Blueprint for Revolution: How to Use Rice Pudding, Lego Men, and Other Nonviolent Techniques
Srdja Popovic, Tina Rosenberg
Revolutions don't have to be violent. What are some ways you can make oppression backfire by playing your opponents' strongest card against them?
April 23, 2015, 6:00PM ET
Defending our Borders vs. Defending our Liberties: ACLU's Anthony D. Romero
Romero will talk about Edward Snowden, drones, the U.S. "Kill List," and the balance that must be struck between defending our borders and defending our liberties.
April 28, 2015, 6:00PM ET
The Ethics Police?: The Struggle to Make Human Research Safe
Robert L. Klitzman
Research on human beings saves countless lives, but has at times harmed the participants. To what extent should government regulate science and how?
May 4, 2015, 6:00PM ET
Full Planet, Empty Plates
Lester R. Brown
"In this era of tightening world food supplies, the ability to grow food is fast becoming a new form of geopolitical leverage. Food is the new oil," says Brown.
May 06, 2015, 6:00PM ET
Headscarves and Hymens: Why the Middle East Needs a Sexual Revolution
Mona Eltahawy
Why is it so hard to eliminate misogyny in North Africa and the Middle East?
May 12, 2015, 6:00PM ET
The UN's Efforts in International Development: Relevant or Not?
David M. Malone
The UN is undertaking a herculean effort to produce a new generation of sustainable development goals, to be formally agreed upon at a summit this coming September. But with underwhelming results so far, is the UN the right place for international development?
May 20, 2015, 8:00AM ET
Instability in Arabia
Bernard Haykel
The crisis in Yemen continues to worsen, pitting the Saudi-led Gulf countries against Shiite rival Iran--with the U.S. supporting the Saudi coalition. What does this conflict mean long-term for the Middle East and, indeed, the United States?
May 26, 2015, 6:00PM ET
Ethics in U.S. Foreign Policy: Spymaster Jack Devine on the CIA
During his 32-year CIA career, Jack Devine headed many of the Agency's most important, dramatic, and successful operations. He argues that covert operations, not costly and devastating full-scale interventions, are the best safeguard of US interests.
Founded by Andrew Carnegie in 1914, Carnegie Council for Ethics in International Affairs is an educational, nonprofit, nonpartisan organization that produces lectures, publications, and multimedia materials on the ethical challenges of living in a globalized world. For more information, go to http://www.carnegiecouncil.org