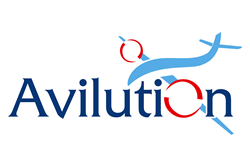 "Even the space shuttle did not have this kind of technology," said Michael Griffin, former NASA administrator under George W. Bush, multi-engine and instrument flight instructor and avid general aviation pilot.
Madison, Alabama and Lakeland, Florida (PRWEB) April 17, 2015
Avilution, an aviation technology company that develops innovative software solutions for aircraft systems, plans to unveil its XFS™ (eXtensible Flight System™), the industry's first software-only, hardware agnostic, integrated flight system at the Sun 'n Fun show. The XFS Zenith CH750 will be flown in and on exhibit through the show April 21-26th in Lakeland Florida, at the Zenith Aircraft Booth (MD26B).
With XFS, pilots will be able to build and fly aircraft like never before. For example, XFS:

Increases safety. Through continuous rationalization of input from multiple sensors, detects failures and continues to present usable data to the pilot.
Speeds up development time. Software developers can quickly learn the XFS structure and begin making updates or adding features to meet their needs, whether for an experimental aircraft, unmanned aircraft or eventually certified aircraft applications.
Enables full customization for a variety of aircraft applications. The graphic displays can be changed easily in software to accommodate simple and complex aircraft, such as a single engine piston Zenith CH750, an L-39 Albatros and so on.
Is hardware agnostic. The PFD and MFD can be ran on a variety of computers, ranging from the $45.00 Raspberry Pi to a high end PC.
Is future-proof. XFS is movable between aircraft, computers, sensors and can be updated indefinitely.
Is source available. Allows a broader array of developers to have access to and improve the software.
Saves money. The software runs on commodity hardware, eliminating the required use of proprietary systems specifically designed for a particular use.
"Even the space shuttle did not have this kind of technology," said Michael Griffin, former NASA administrator under George W. Bush, multi-engine and instrument flight instructor and avid general aviation pilot. "This transformational approach to the relationship between pilot and aircraft significantly increases flight safety and will help to prevent many accidents in the future."
This technology is designed to help prevent accidents by connecting all of the software components in a way that improves communication between the aircraft and pilot. XFS uses a pilot-centric data model in which, data from a wide range of sensors and aircraft systems is analyzed in real time to provide the pilot with the most accurate information about the state of the aircraft at any given moment, and simultaneously shows the confidence level associated with that data. XFS virtually eliminates the risk that the failure of a single sensor, or even a single system of sensors, could compromise flight safety.
"With the development of XFS, Avilution has created a radically new model for the architecture, development, sales, deployment and sustaining engineering of aircraft systems," said Sebastien Heintz, CEO of Zenith Aircraft. "Because XFS can be moved between individual aircraft computer systems, it eliminates the risk of having an obsolete system."
"Until now, customers had to choose freedom over technology – either working with a disparate collection of antiquated gauges or more recently, a highly integrated, proprietary and inflexible closed garden of technology. XFS breaks this model by envisioning an aircraft as a flying computer system and network," said Mark Spencer, founder and CEO of Avilution. "XFS breaks this conundrum by providing the best advantages of both worlds with a number of advantages never before brought to the avionics and aircraft systems industry."
XFS is compatible with many off-the-shelf hardware products. XFS rationalizes data from a variety of sources to detect errors and works to present the pilot with the most accurate information available. XFS uses industry standard interfaces, such as AeroCAN, RS-232, SPI, analog and proprietary protocols used by some legacy devices. XFS connects external, legacy devices to a rich, redundant physical or virtual Ethernet layer. In this layer, functions that were previously run on hardware for example, FMS, flap and landing gear control, engine starting, lighting control, circuit breakers, etc., are now replaced with stand-alone, independent software applications with dedicated hardware resources (such as memory, CPU time and network bandwidth). As a result, these applications are able to operate as independently as separate hardware units.
"Now an aircraft will not become grounded just because hardware may have become obsolete," said Paul Coleman, director of flight operations and chief test pilot for Avilution. "In addition to being future proof, the XFS architecture also offers unparalleled cost-savings, functionality, compatibility and flexibility when compared to any other integrated flight system."
Avilution will be demonstrating an early XFS prototype at the Zenith Aircraft booth. The company seeks input from software developers, homebuilders, pilots, prospective users and aircraft vendors regarding its designs, best initial target markets, pricing guidance and other general input on the product.
About Avilution
Avilution develops innovative software solutions for the aviation industry. The company was founded in 2009 by Mark Spencer, a world-renowned software engineer, who is credited for revolutionizing the telecommunications industry in 1999 by creating Asterisk – the world's first open source telephony system. As he did with the telecommunications industry, Mark Spencer plans to change the way manufacturers, aviation enthusiasts and pilots design, build and fly airplanes.