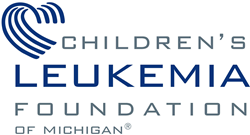 Grand Rapids, MI (PRWEB) April 17, 2015
Enthusiasts of gourmet cuisine and beverages will be coming together for CRUSH Grand Rapids, Saturday, April 25, 2015. The event will be held in the heart of downtown Grand Rapids at Reserve Wine & Food (201 Monroe Ave NW, Grand Rapids, MI 49503) and will feature wine personalities and acclaimed chefs from around the West Michigan area. Patrons are encouraged to savor the food and beverage pairings while enjoying a night of elegance and fun.
This year's event will feature seven chefs, including:

Chef Mathew Green from Reserve Food & Wine
Chef Myles Anton from Trattoria Stella
Chef Dale Beaubien from New Holland Brewing Company
Chefs Jeremy and Jamie Paquin from Mia & Grace
Chef Luke Grill from Public
Pastry Chef, Jacinda Swanson from Reserve Food & Wine
All food stations will be paired with wine from various vineyards and New Holland craft beer to compliment the dishes. In addition, three of the stations will be paired with New Holland spirits, while three stations will be paired with Remy Cointreau USA spirits.
Children's Leukemia Foundation of Michigan is grateful for community support from our sponsors, including: Metro Health, Herman Miller, Varnum LLP, and Greg and Meg Willit.
Prices begin at $150 and reservations can be made at https://www.crushmichigan.com/tickets/crush-grand-rapids/.
About Children's Leukemia Foundation of Michigan
Children's Leukemia Foundation of Michigan is a statewide non-profit organization that provides disease and treatment education, financial assistance and emotional support to adults and children affected by leukemia, lymphoma and related blood disorders. Every two hours, someone in Michigan is diagnosed with leukemia. CLF has been there to support them since 1952. For every $1 donated to CLF, approximately 82 cents goes directly to patient and family programs and services, which is important as more than half of the patients CLF serves fall at or below the poverty level or are considered working poor. CLF is headquartered in Troy, Michigan and has a regional office in Grand Rapids, Michigan. For more information, call 800.825.2536 or visit http://www.leukemiamichigan.org.
# # #