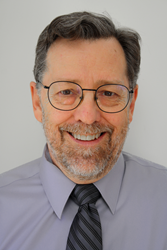 Rockville, Md. (PRWEB) April 20, 2015
The American Association for Public Opinion Research (AAPOR) announced Roger Tourangeau, Ph.D., Westat Vice President and Associate Director, as the newest member of its executive council.
Dr. Tourangeau will begin his 3-year term at the 70th Annual AAPOR Conference, held May 14-17 in Hollywood, Florida, where he will give a presentation titled "Mobile Devices for the Collection of Sensitive Information." He will serve a year as Vice President/President-Elect, a year as President, and a year as Past President.
Dr. Tourangeau, a Westat Senior Statistical Fellow, stated he looks forward to tackling the many challenges facing AAPOR during his term: "The interrelated issues of rising survey costs, falling response rates, big data, and non-probability samples are all likely to come to the fore in 2016, which is a Presidential election year and the year of my term as AAPOR president. I look forward to serving AAPOR and its diverse members as we explore new approaches to research."
Dr. Tourangeau has previously held several positions in AAPOR, including Councilor at Large, Standards Chair, and Conference Chair. He is well known in the social science research community for his methodological research on the impact of different modes of data collection and on the cognitive processes underlying survey responses. His accomplishments include:

Co-editor of the recently published Hard-to-Survey Populations
Lead author of The Science of Web Surveys
Lead author of The Psychology of Survey Response, which won the 2006 AAPOR Book Award
2002 recipient of the Helen Dinerman Award, the highest honor given by the World Association for Public Opinion Research, for his work on the cognitive aspects of survey methodology
Co-recipient of the 2005 AAPOR Innovators Award
Elected a Fellow of the American Statistical Association in 1999 for his work on survey measurement error and his contributions to Federal surveys
About Westat (http://www.westat.com)
Westat is one of the leading research and statistical survey organizations in the United States. Since 1963, Westat has provided statistical and evaluation research services to Federal and state government agencies and other organizations in the fields of health, education, social services, transportation, housing, and the environment.
About AAPOR (http://www.aapor.org)
The American Association for Public Opinion Research (AAPOR) is the leading professional organization of public opinion and survey research professionals in the United States, with members from academia, media, government, the nonprofit sector, and private industry. AAPOR members embrace the principle that public opinion research is essential to a healthy democracy, providing information crucial to informed policymaking and giving voice to the nation's beliefs, attitudes, and desires. It promotes a better public understanding of this role, as well as the sound and ethical conduct and use of public opinion research.