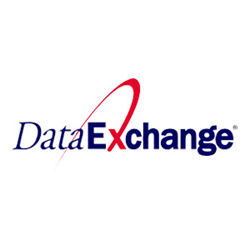 Alan's initial focus will be training and curriculum development as well as streamlining processes across the organization.
Tulsa, OK (PRWEB) April 20, 2015
Data Exchange, Inc., the leader in third-party verification services, today announced the new hire of Alan Faulk as Vice President of Organizational Strategy. Faulk has spent the past 14 years building his experience and expertise in human resource management, which includes developing and implementing employee training and performance coaching programs specifically for sales and support organizations.
"We are excited about bringing Alan's depth of experience and knowledge to Data Exchange to help us achieve our long-term goals," said Lynn Mitchell, President of Data Exchange. "Alan's initial focus will be to create training and development curriculum, as well as streamline processes across all levels of the organization from adult learning techniques to executive level coaching."
In his new role, Faulk plans to work with Data Exchange team members at every level of the organization to develop skills necessary for success. His goal is to provide employees with an organized offering of tools and resources necessary to foster personal growth and improve professional performance.
Faulk joins Data Exchange following his role as National Training Manager for Apollo Group. During his time there, Faulk led and managed a national training department supporting 500+ employees. He created a series of programs focused on teaching leadership, interpersonal and intrateam communication, and project management. Prior to his role with Apollo Group, Faulk worked in leadership coaching, human resources and sales team management.
"I am excited to be a part of the Data Exchange team and contribute to its growth," Faulk said. "I'm confident that employees at all levels will gain tremendously on both a personal and professional level through the programs we implement."
Faulk holds a Master of Business Administration from the University of Phoenix and an undergraduate degrees in Organizational/Interpersonal Communications and Human Resource Management from Oral Roberts University.
About Data Exchange
Data Exchange, Inc. is headquartered in Tulsa, OK, and operates contact centers in all three time zones. The company specializes in independent third-party verification solutions to businesses nationwide. Setting the tone for the industry, Data Exchange provides only the best in speech-enabled, live agent, interactive voice recognition (IVR) and online third-party verification (TPV).
Media Inquiries:
Lynn Mitchell, Data Exchange, 918-858-4344, lmitchell(at)dxc-inc(dot)com