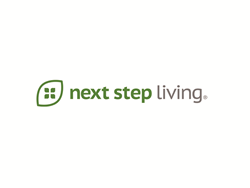 Boston, MA (PRWEB) April 20, 2015
Next Step Living® is a 2015 recipient of the Boston Business Journal Pacesetters Select 70 award honoring fast-growing private companies in Massachusetts, the company announced today. The award program recognizes 70 privately held companies that recorded the state's fastest revenue growth from 2011 through 2014. The company, which recently expanded its reach to Purchase, New York, earned the No. 4 spot among the top 10 companies.
Next Step Living is now in its seventh year providing whole-home energy solutions, including energy assessments, energy-efficient windows, and solar power options (both rooftop and community) to homeowners in the Northeast. In late 2014, the company expanded to the commercial sector and now offers the EcoThermal Filter System, a cost- and energy-saving solution for commercial kitchens to reduce natural gas usage and substantially lower utility bills. Since 2008, the company has created more than 800 green-collar careers as homeowner demand rises for help reducing energy use and utility costs.
"We're honored to receive this Pacesetter award from the Boston Business Journal for the second year in a row, because it shows that companies trying to make positive change for consumers and the environment can create green-collar careers and a sustainable business model," said Next Step Living founder and CEO Geoff Chapin.
Since 2008, Next Step Living has helped more than 107,000 homeowners save approximately $26 million in energy costs and avoid creating more than 100,000 metric tons of carbon emissions per year, the equivalent of removing more than 21,000 fossil fuel-burning cars from New England roadways. Ninety-five percent of those homeowners say they'd refer the company to friends and relatives.
"The one thing that's constant about weather in the Northeast is change. We started Next Step Living in Boston specifically because so many New England homes are in need of proper weatherization – both to be warmer in their homes, and to save money on their energy bills," says Chapin. "We've since expanded to Connecticut and New York because there's such demand for ways to maximize energy savings there, too. We're here to help homeowners find ways to drive down energy costs as the years go on."
Next Step Living has partnered with more than 400 communities, nonprofits and businesses to conduct educational programs and spread the message about the importance of energy efficiency.
The Boston Business Journal 2015 Pacesetters were honored during a breakfast awards ceremony Thursday, April 16 at the Westin Copley Place in Boston.
About Next Step Living
One of the fastest-growing companies in the country, Next Step Living® is the leading provider of whole-home energy solutions in the Northeast. In 2014, Next Step Living continued its triple bottom line focus with an expansion into the commercial sector when it became the exclusive provider of EcoThermal Filter Systems, an innovative energy-saving product for commercial kitchens. Headquartered in Boston's Innovation District, Next Step Living makes it easy and affordable for people to have a low environmental impact. A one-stop service provider of informed advice, funding guidance and expert work, Next Step Living partners with more than 400 municipalities, civic organizations, leading corporations and utility companies to deliver energy-efficient and environmentally friendly solutions for better living. Next Step Living makes our world better. Please visit NextStepLiving.com for more information.