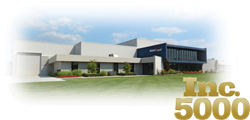 COLUMBUS, Ohio (PRWEB) April 17, 2015
Duncan Beaumont, RoboVent's Solution Director for the Canadian Region, will be heading up the booth and will be supported by RoboVent's Senior Application Specialist, Mike Meyer; Regional VP of Sales, Gordon Diener; and Regional Application Specialist, Tim Main.
RoboVent will be highlighting their capabilities at the show, including Vent Mapping Engineering, RoboVent Fusion3 series robust design coupled with leading technology makes it the perfect solution for Fracing operations whether they're on the jobsite with a mobile collector or at a storage facility. RoboVent's advancements have been proven to attract, motivate, and retain top employees in addition to increasing safety and overall well-being of employees.
To learn more about RoboVent and these exciting new offerings, visit them at the Canadian Frac Sand Summit in Calgary, Alberta - April 28/29.
About the Company
During the past 25 years RoboVent has established itself as leader in the field of air filtration with highly efficient, reliable and cost-effective systems installed at major manufacturing operations across North America. Applications include welding, cutting and metalworking; dust and lubricant mist collection; and general ventilation. At its core, RoboVent is an environmental problem solving company for process systems. Their expertise and resources in collecting, filtering and recycling contaminated air can be applied to almost any process in the manufacturing environment. For more information visit http://www.RoboVent.com.
####
Contact:
Duncan Beaumont
Solutions Director - Edmonton
780.720.3226
duncan.beaumont(at)robovent(dot)com