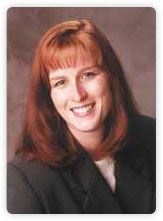 Simi Valley, CA (PRWEB) April 17, 2015
Jacqueline Subka, DDS is now accepting patients from Simi Valley, CA for dental implants. When individuals have missing teeth, their oral health is compromised. Other teeth shift and can loosen and fall out as a result, drastically changing the appearance of the smile. People who opt for tooth restoration from Dr. Subka can enjoy a renewed confidence in life with natural looking and fully functional teeth.
Whether a tooth is damaged and removed as a result of decay or trauma, its loss leaves an empty socket that detracts from the quality of the jawbone. The roots provide essential stimulation that promotes bone density, and once this is gone, the jaw begins to erode. The bone shrinks, changing the shape of the face and causing other teeth to shift and weaken. Over time, the loss of one tooth can lead to the need for a full plate of dentures.
Dentures and partials fill the gaps left by missing teeth, but this type of replacement is not always an ideal tooth restoration. Without a root, false teeth must be secured through less effective means such as brackets or paste. Crunchy, sticky or chewy foods can dislodge them, and many denture wearers alter their eating habits to prevent this from happening. Dentures do not provide stimulation to the jaw, so the bone continues to crumble.
Rather than resting against the gums, an implant is surgically fixed into the jawbone so that it acts similarly to a tooth root. As the post heals, it integrates with the bone and becomes a firm anchor. The new crown is created to mimic the look of the other teeth so the overall effect is completely natural while providing the full function of real teeth.
Residents of Simi Valley, CA who are interested in learning more about dental implants can find information about the procedure on Dr. Subka's website or call for an appointment.
About the Doctor:
Dr. Jacqueline Subka is general dentist offering personalized dental care for patients in Thousand Oaks, CA since 1999. Dr. Subka received her dental degree from the prestigious University of Southern California School of Dentistry in Los Angeles. Dr. Subka practices gentle dentistry and incorporates state-of-the-art techniques to provide the best possible care. She and her team are committed to continuing education and strive to provide high quality, personalized dental care to each patient. To learn more about Dr. Subka and the dental services she provides, visit her website at http://www.subkadds.com or call (805) 373-1919.